Linen is an easy-breezy fabric, perfect for sunny summers. What's better is that shopping for this comfortable, breathable, and lightweight fabric while sitting at home has never been easier! Whether you want to make an outfit or are looking for home decor supplies, linen is the perfect choice. All you need to do is browse, sample, and order the required fabric. Here I present The Convenience of an Online Fabric Store: Your One-Stop Shop.
This guide will have a walk-through for purchasing linen fabric online. So, if you would like tips on buying linen fabric online, read on.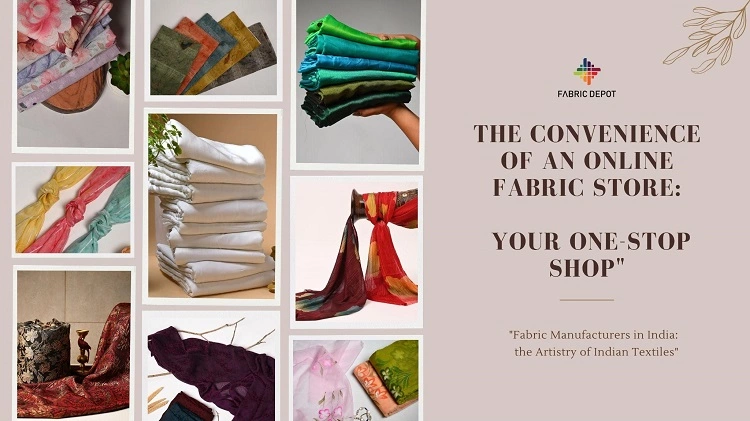 5 Tips To Purchase linen fabric online
Buying cloth material online can be stressful. Now you can spend hours and hours shopping online without getting tired. But here are some essential factors you need to consider before buying.
1. Think Long-term:
The fabric will last longer than you think! All thanks to its incredible durability. The material's pattern, color, and style should be such that you can use it for a long duration. So be careful while choosing—a simple tip for selecting a fabric is-go with your intuition. You know what suits you the best. So, choose a fabric your heart agrees with, and you will love the outfit or the home decor you create.
2. Buy From a general store:
Buying linen fabric online is now accessible but still needs awareness. Some stores and websites are a scam. They accept online payments and don't deliver the products. So, being careful about such online scams should be considered. You can always ask your friends for references to the links they used to order. You can rest assured about the store you are buying from as someone has already made the purchase meaning the store is trustworthy.
3. Check The Reviews:
Checking out customer feedback, both positive and negative, is essential before purchasing. You can read reviews given by previous buyers to decide whether you should go shopping from an online fabric store. You can also check the purchased material pictures to get a brief idea about the quality and material of the fabric. Read comments online on their social media, google reviews, and you can also try to find product reviews on youtube.
4. Measure Carefully:
Measurements are a prime concern while purchasing a fabric. To choose the correct measurements for your project, check the measurement table below the product description. Ensure you order enough material so you don't fall short of it. You can even upload the correct measurements at purchase or order the linen fabric in meters.
5. Try The Fabric:
The most important thing is to try the fabric. Most retailers offer samples so you can touch and feel the material before purchasing. If you plan on buying a large amount of linen fabric by the yard, ask for a sample. This is a helpful way to ensure you've chosen the suitable linen fabric online and avoid expensive mistakes. When you get your swatch, look at the quality of the material, the closeness of the weave, and the purity of the colors.
Add to Cart!
With the above tips, you are all set to purchase linen fabric online. The easy tips will help you to find a perfect linen fabric and spruce up your home decor or vamp up your wardrobe. That's all on The Convenience of an Online Fabric Store.
The Convenience of an Online Fabric Store: Your One-Stop Shop