The very high stretch fabric used in the garments industry, in some cases shrinkage rate is up to 15-16%. This article covers the best practices right from the fabric store to Finishing to ensure consistent measurements in the end product of high stretch fabrics. This is a guideline article to hit the measurement specification right from sampling to Bulk Production. Ensure that fabric washing shrinkage is matching with garment wash shrinkage. To maintain best practices of washing to ensure that washed measurements are consistent. This content is about Measurement Control of high Stretch Fabric in the Garments Industry.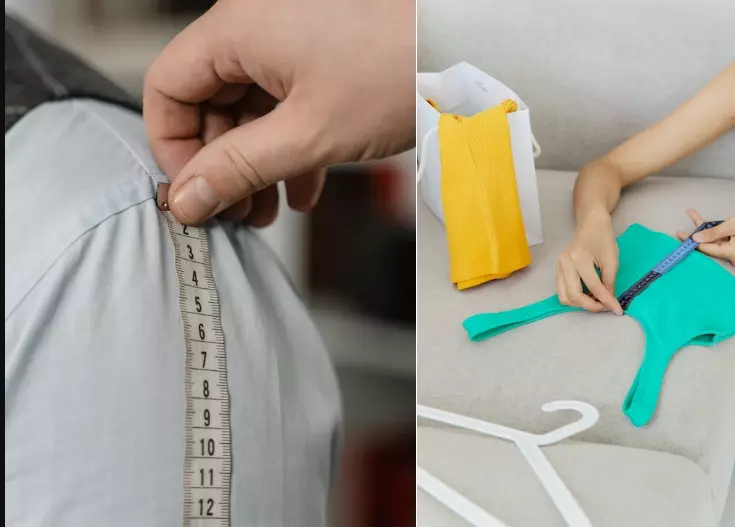 How to do Measurement control of high Stretch Fabric
Step 1 – 100% Rolls tested for Shrinkage – Responsible – Fabric Quality Team
100% Rolls been cut & Relaxed overnight, then Marked 50 x 50 CM
Few Rolls were randomly selected & Mock Garment was made to verify Fabric shrinkage against garment shrinkage. This should be done for every fabric shrinkage lot.
Shrinkage Fabrics washed/Dyed along with Blanket using Actual Wash/Dye Recipe
Step 2 –Shrinkage Review – Responsible Person – Fabric Quality/Sample/Assigned QA/Quality Head
100% wash shrinkage has been reviewed for the shrinkage Ranges…
If too much variation between Low and High Range, then redo a few rolls to verify
Review fabric Shrinkage vs Mock Garment shrinkage to understand the variation between fabric and garment shrinkage
Shrinkage Grouping Done after reviewing the size set, Initial, Fabric Shrinkage, Mock Garment shrinkage, etc. needs to review by the management.
Step 3 –Size Set Run- – Pilot Line – Responsible Team – Pattern Maker/Sample Head/Unit Quality/Quality Head
10 Pcs per size or 80 pcs covering all sizes cut and made as size set run at Pilot in Bulk fabric Roll using correct wash shrinkage. Before wash measurements are recorded against TBW.
All 80 pcs of size set run washed using the actual recipe and washed in the Bulk washing machine
After wash measurements were reviewed against Spec/TBW to understand the actual shrinkage in the garment. Also, these garments were reviewed for Lycra Breakage.
Patternmaker to review along with UNIT QAM/SAMPLE HEAD & GM -QA to make any corrections on patterns. TBW – must be agreed upon by Unit Quality and Sample Team before releasing the initial marker. 
Step 4 –Initial/Pilot Run – Responsible Team – Assigned QA/Sewing/Patternmaker/Quality
150 to 300 pcs cut as Initial/Pilot Run to review measurement consistency/Lycra Breakage and any other possible issues..
Initial/Pilot Garments reviewed by Assigned QA Team, Patternmaker & Quality Team.
Initial/Pilot Garments offered to Buyer QC for review & approval.
Step 5 – Initial Bulk Cutting – Responsible Team – Assigned QA/Production/Patternmaker/ Quality
Bulk Cutting issued based on Pattern Groupings… 500 to 2000 pcs per Pattern Grouping been cut, sewn & minimum 3 bulk wash garments to be reviewed for measurement, Lycra Breakage, Shade & Workmanship consistency prior to bulk cutting.
Step 6- Bulk Production Responsible Team Sewing Quality/Washing Quality/Finishing Quality/Assigned QA
Pattern Label (Shrinkage Grouping) label has been attached to each and every garment & 100% Garment checked for Waist/Inseam at end of the sewing line against TBW.
The sewing Quality team is responsible to check a minimum of 10% of total production before wash measurement and recorded. The sewing Audit Team checks 8 pcs per lot for measurements.
Washing Quality Team – Checks after wash measurement for every wash lot
Finishing Quality – 100% measurement check for Critical Measurements before packing
Measurement Control of high Stretch Fabric in the Garments Industry