Fashion-conscious women are the driving force behind the multimillion fashion industry. New Fashion Trends are launched at small intervals that storm the market making it irresistible for fashion lovers. However, increased awareness of socio-economic values in fashion and growing inflation have made a shift in the industry trend, women are becoming more conscious of their choices and opting for dresses that are timeless and classic. Pakistanis spend hefty amounts on formal wear, but the shift in the industry has made designers launch sustainable lines. Many of these designers are selling Mommy and me dresses to the US and other countries. Though they have specific guidelines for sustainable fashion in Pakistan that need to be fulfilled before making the claim. Here I present details on Popular Choices for Sustainable Fashion in Pakistan.
What are some Popular Choices for Sustainable Fashion in Pakistan?
Sustainable Evening Wear Options
Kimkhwab Clothes
Chantilly Lace
Earthy Tones
Simple Cuts
Embellished Dupattas
Sustainable Evening Wear Options
Pakistani fashion is diverse and a mix of different cultures infused with a Western sense. However sustainable fashion requires timeless pieces made of quality fabric in modest cuts for longevity and relevance. Some fabric and tailoring options for creating lasting classic pieces are given below.
Kimkhwab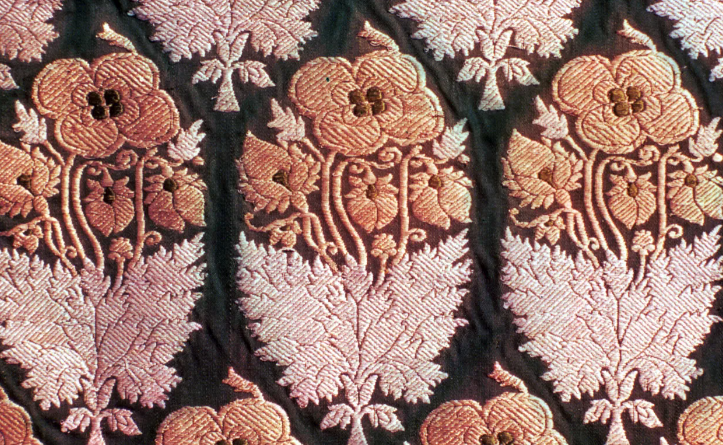 Kimkhwab or brocade is a silk fabric with beautiful woven designs. The fabric is weaved with gold and silver silk threads in a variety of patterns ranging from big floral prints to small motifs and geometrical designs. The fabric is shiny and has been in use for decades for formal wear. It is especially preferred for wedding wear. The quality of the silk and the threads is unmatched and last a lifetime without dulling.
Chantilly Lace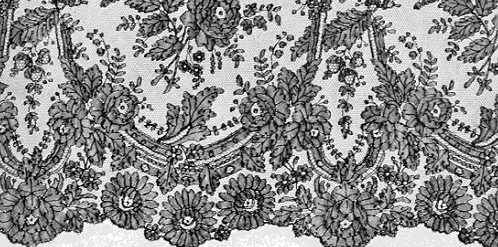 Chantilly lace sarees have been a wardrobe essential for brides for many years. The Chantilly lace gives the impression of a patterned net fabric but is a high-quality and expensive fabric. It is an extremely soft fabric that has been in use for a long time. It is mostly imported from French markets and is a wardrobe essential for all women. Older women prefer making long Chantilly shirts while younger ones love draping it into a saree. Chantilly is a pure fabric that can be dyed in any color. Chantilly clothes do not require any embellishment, they look the best in simple designs made in beautiful colors.
Earthy Tones
People looking for lasting clothes should opt for neutral colors. Bright funky colors tend to be short-lived. For example, a neon pink color may look exuberant at one time, after several celebrities are seen wearing it but it will lose its relevance in a couple of years and look old-fashioned. Earthy tones like browns, beiges, whites, and blacks are not time specific and look elegant on all age groups, and are suitable for all occasions.
Simple Cuts
After choosing the fabric, the most important aspect of creating a statement piece is the choice of cut. Trendy cuts like puffed sleeves and pant sarees are time specific and will look outdated in some years or even months, Therefore, people interested in sustainable fashion in Pakistan should avoid fads and opt for modest cuts that always look graceful. Traditional shalwar kameez and kurta salwar have been in fashion for a long time and still hold their place. Fashionistas can never go wrong with choosing traditional attire over fashionable cuts. The shalwar kameez is a comfortable dress that is suitable for all occasions, from birthdays, get-togethers to parties and weddings.
Embellished Dupattas
Dupattas or scarves are a part of the Pakistani traditional dress. Evolving fashion and Western influence have decreased the use of dupatta in casual wear but it remains a favorite for formal occasions like Eid and weddings. Pairing a dupatta with an outfit enhances its look. Dupatta is a clothing item that will never go out of fashion. Hence, people looking to invest in timeless pieces should invest in embellished dupattas for formal occasions. Dupattas are embellished in many designs such as border embellishments, motif sprays, and fully embellished dupattas. The choice of embellishment can be made according to the occasion. Embroideries and light embellishments are used for party wear while heavy embellishment with dabka work, beads, and stones looks glamorous for wedding wear. Heavy dupattas are worn with plain solid colored suits to make a statement. They can also be paired with shirts with lightly embellished necklines.
This is a great way of reusing heavy bridal dupattas for new brides, thus promoting sustainable fashion. Mostly the wedding lehngas are too heavily embellished to be worn on other occasions but the dupattas can be utilized this way. Worked dupattas paired with shalwar kameez sets look elegant and are a popular choice of evening wear for women.
Popular Choices for Sustainable Fashion in Pakistan