Finding the ideal fabric for a process can be a challenging task when purchasing cloth. It might be challenging to determine a fabric's quality and what kind of cloth is best for a given process. Also, it may be challenging to locate specialized textiles, especially if there is a shortage of them. Also, it's critical to consider the fabric's cost and confirm that the asking price is fair. Online fabric shopping can be challenging because there may be differences between the actual cloth and the online image. Finally, setting a budget for fabric can be difficult because it can be difficult to determine how much fabric is necessary for a project and how much is within a fair spending limit. Here we will discuss fixing fabric buying woes, Here we go 4 Quick Fixes for Your Fabric Buying Woes below.
We already discussed Problems Faced While Buying Fabric in Textile and Apparel in a separate article in this blog. If you're facing fabric buying woes and need some quick fixes, here are a few suggestions to help you out.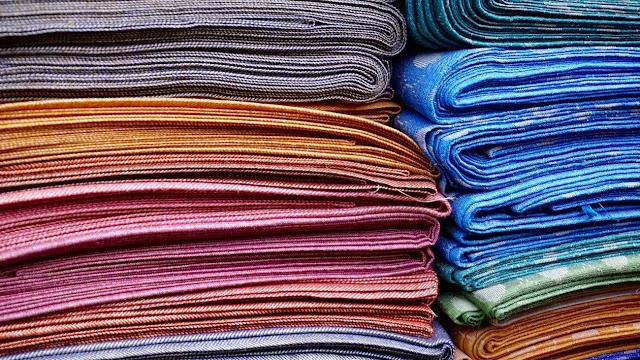 What are 4 Fabric Buying Woes we can fix them very quickly?
Size-wise ratio
Production Grade Cut Plan
Markers for the correct width and shrinkage
Accurate process loss
1. Size-wise ratio:
It can be challenging to choose the right size ratio for your work when purchasing cloth. The type of project you are making and the amount of fabric you have available will frequently determine the size of fabric you require. In general, it is advised to measure the finished item to determine the amount of fabric required. This will assist in deciding what size cloth you need to buy. The fabric's rate of shrinkage must also be taken into consideration because it can change the size of the finished item. Finally, it is beneficial to buy a little bit more fabric than is required in case any errors or poor assessments are made. It happens frequently that the precise size-wise ratio is not known at the time of purchase. When you don't know the sizes, your buying judgment is off, and you wind up buying less or more.
Getting this ratio correct will provide you with the most accurate purchase estimate, which is the first step in buying properly. The right sizes can be determined by looking at past data.
2. Production Grade Cut Plan:
Due to the huge range of materials on the market, purchasing fabric can be challenging. Choosing the ideal cloth for a certain project or product can be challenging. The procedure can be facilitated by developing a production-grade cut plan. This plan should outline the kind of fabric needed, the quantity needed, the price of the fabric, and the fabric's requirements. Following the creation of the cut plan, it is crucial to get the fabric from reputable vendors and to thoroughly check its quality before doing so. It is crucial to take into account any supplementary expenses related to the cloth, such as shipping, handling, and taxes. Last but not least, it's critical to confirm that the fabric is appropriate for the particular project or item. These procedures can help to guarantee a smooth fabric purchase process.
It is critical to predict buying consumption as closely as possible to the final production plan in order to make the proper purchases.
The common approach of merely making a 2M marker or a ratio marker, like in the case of 1S/1M/1L above, to determine purchase consumption will not offer the right data.
Creating a production quality cut plan while still in the buying stage, utilizing the buyer-provided order quantity and determined size-wise ratio, is the optimum course of action.
As the cut plan can be reused during production, this technique saves you time and effort and eliminates duplication.
3. Markers for the correct width and shrinkage:
Using a fabric swatch book is the best method to guarantee that the fabric you purchase has the proper breadth and shrinkage. An exact picture of the texture, color, width, and shrinkage of the fabric is given by fabric swatch books. You might also wish to invest in a fabric shrinkage gauge so you can assess the fabric's shrinking before you buy it.
When ordering fabric, it's conceivable that your vendor will still send you rolls of fabric with varied widths or shrinkage, even though you specifically requested one or the other. The problem is located here. You create indicators to gauge purchasing consumption. These markers are produced on fabric that may not be the same width as that supplied by your vendor. Shrinkage presents a comparable set of circumstances. In both situations, it is unlikely that the breadth or shrinkage will be accurate.
The answer to this problem is to examine your vendor's earlier patterns to determine the next fabric's closest width and shrinkage.
If we calculate the historical data of width and shrinkage of the fabric, we can make factual markers and get our estimates precise while ordering fabric
4. Accurate process loss:
One of the most difficult things a clothes company may take on is purchasing fabric. While purchasing fabric, a number of things need to be taken into account, such as the fabric's kind, fiber content, weight, color, and price. Sadly, there is no failsafe method to guarantee that the cloth purchased satisfies all requirements. There is a possibility that there will be inconsistencies between what a manufacturer purchases and what they receive even when they have done their due diligence. When the purchased fabric does not meet the requirements specified in the purchase order, process loss occurs. This may occur for a number of reasons, including improper fabric dye batches, a breakdown in communication between the producer and the supplier, or lower-than-expected fabric quality. Nevertheless, process loss can result in production delays, added expenses, and a drop in customer satisfaction. Manufacturers should maintain continuous communication with their suppliers to guarantee that the right fabric is bought and supplied in order to minimize process loss. Also, it's critical to check the fabric upon arrival to make sure it complies with the order's requirements. Having a thorough return policy in place can also assist to cut down on the price of process loss.
Process loss refers to the amount of fabric that is wasted or lost throughout the production process. The product process loss must be included in the consumption in order to generate an appropriate estimate. It should be noted that different types of process loss computation have varying results. 
The process loss for a t-shirt is close to 1.5%. If we dig deeper, we can find that this value varies with style: solid or check. Looking further into it, we can see that this again changes with the type of fit.
Most manufacturers add a standard percentage for process loss, which is 2.5% for a standard t-shirt in this case. This value used for buying fabric for slim-fit solid t-shirts with an actual process loss of only 2.9% will result in excess fabric buying and huge losses
Therefore, it is essential to include precise process loss, which is based on detailed historical data divided by product, fabric, fit, etc.
Now we know that,
Buying Consumption = Marker Consumption + Process Loss.
The computation of size-wise ratio and fabric width/shrinking based on historical data yielded marker consumption in this case. In order to calculate consumption, this is then combined with a production-grade cut plan to yield markers. The most precise purchase consumption is obtained when this is combined with accurate process loss.
These are a few solutions which when enforced can ease your buying. But achieving this manually can make the whole process time-taking and tedious.
Buying the right amount of fabric can help you save millions of dollars, otherwise stuck in inventory or lost in short shipments.
Conclusion
Remember, patience and preparation are key when it comes to fabric buying. By following these quick fixes, you can enhance your fabric shopping experience and make more confident choices.
4 Quick Fixes for Your Fabric Buying Woes