One of the most crucial and difficult duties in the apparel industry is sourcing fabric. Fabric is an indispensable item for clothing. A minor error could end up costing you hundreds of dollars. Here I present 8 Common Problems Usually Faced While Buying Fabric in Textile and Apparel.
But how do you tell which length of fabric to order for a specific style? How do you determine how much buffer to add to the cloth length in order to cut all the pieces with the least amount of waste? What seller is best? What width and shrinkage characteristics would he provide me with so that I may efficiently plan my purchases?
It is a challenging task since the planner must determine precise consumptions using erroneous data or guesses. Either too little or too much is bought. Either you have a lot of dead items in your yards or you have significant losses from short shipments. These are the main problems that you can presently run into when buying fabric.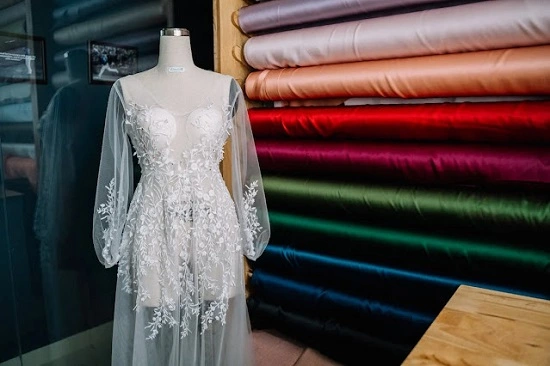 What are 8 Common Problems Usually Faced While Buying Fabric?
No Size Breakup
No Information on Incoming Fabric
Arriving at Consumption per Garment
Addition of Process Loss
Too Many Orders
High Minimum Order Quantity (MOQ)
Quality Issue
Buying from an overseas country
1.No Size Breakup
Cloth is ordered well in advance of the order's actual floor execution because of the considerable lead times. Clothes are regularly bought without first acquiring the buyer's accurate size breakdown. An order with a higher demand for larger sizes would invariably need more fabric than an order with a higher demand for smaller sizes, even if the total order quantity is the same. This makes it difficult to purchase fabric online.
2. No Information on Incoming Fabric
As it exits the mill, a producer has relatively little control over the fabric. Despite the limitations of the fabric merchant, variations are inevitable. Unknown are the exact widths and shrinkages of the fabric. The width of 1000 meters of fabric will be 155 cm as opposed to 145 cm. This results in waste that isn't seen and erroneous purchases.
3. Arriving at Consumption per Garment
The consumption per garment for an order is determined by a number of manufacturers using various methods. Some businesses utilize historical data to determine this consumption, which is much outside the bounds of the final production plans, while others create approximations of markers. Nevertheless, none of them offer a specific consumption for buying, therefore there is a disparity between the required fabric for the floor and what was really ordered.
4. Addition of Process Loss
The final consumption is increased by an additional buffer to account for the process losses that occur in the plant. This proportion acts as a safety net. This process loss % frequently results in either excess or short buying since the merchandiser is unclear of the specific wastage percentage for a given fabric, fit, or style.
5. Too Many Orders
The majority of factories make bulk purchases. One fabric order and thousands of other orders both need to be placed. This is a time-consuming, difficult technique that is prone to error because it involves hand calculations.
6. High Minimum Order Quantity (MOQ)
Buying Fabric but no MOQ is an impossible thing. If you get 500 pieces order only a special fabric, the MOQ is 3000 Yard. The 500 pieces shall consume 1000 yards only. What do with the leftover fabric? Keep aside them in the warehouse expecting similar orders will come once again.
7. Quality Issue
Fabric inspection finds some problems, either visual defects or color shade defects. Fix them with the vendor, and compensate them. These are quick works to resolve after receiving fabrics.
8. Buying from an overseas country
Never we can think of all types of fabrics available everywhere. Fabric import and export is a common term in the textile and apparel market.
Conclusion
For a clothing process, you cannot get fabric without Problems Faced While Buying Fabric for Textile and Apparel Industry. We shared problems here Overcome the fabric-buying dilemma with confidence and create stunning creations every time.
Problems Faced While Buying Fabric in Textile and Apparel