How to Reduce Fabric Waste in Garment Industry
Md. Masuduzzaman Khan
Quality Analyst & Problem-Solving Specialist
MSS | MBA | SSBB | QMS | QE | Lean | TQM | ISO |
Email: [email protected]
Inspection is not a quality improvement tool, it's a detecting tool. We can decide whether goods pass or fail. Most of the time paying for product inspection but very less time for analyzing the defect & improving action. Thousands of garments inspecting but not analyzing single-piece garments!!! The same defect repeats again and again.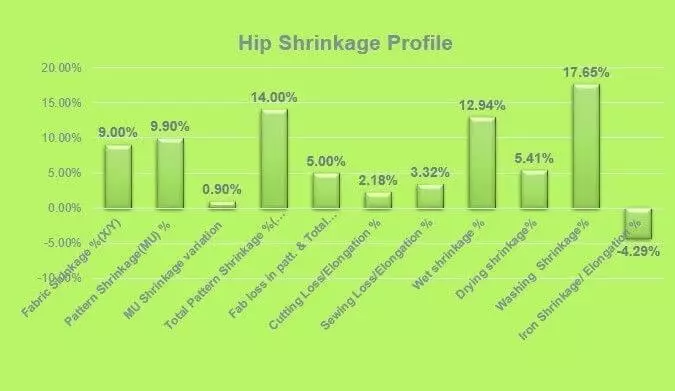 Most stretch denim manufacturers are wasting fabric by 2% to 8% sometime more in the manufacturing process. Inconsistent fabric wastage leads to measurement problems, short shipment, and higher irregular garments with many other associated defects. If we can't prevent uncontrolled fabric wastage we can't stabilize garments measurement.

We can't solve 80% of defects with only one piece garment analysis in a systematic way & save precious fabric. It is easy to solve problems when we know the contributor. For measurement problem review we hear the following voice likewise: Pattern problem, fabric problem, shrinkage problem, relaxation and cutting problem, sewing problem, washing problem but no one takes responsibility due to the absence of data and proof.

We have handled 27 % fabric shrinkage on supper stretch denim bottom with maximum (+/-) 0.5 to 1 cm tolerance for a reputed brand with 100% 1st pass.

Fabric and garments dimension change at every stage of manufacturing so we need to record:- inconsistent relaxation, cutting loss, fusing loss, sewing loss, washing loss, drying loss, iron loss, or elongation to the accountable concern section and stop the blame game or pass the ball technique. When we know the fabric losses it is easy to prevent and improve measurement out of tolerance.

Save fabric and achieve zero measurement defect only one piece garments analysis.
Pattern engineering & new thinking of pattern integration to reduce fabric waste:
It is very important to calculate the fabric losses to stabilize the garment's measurements. Both have co-relation. Failure to calculate fabric loss will lead to higher fit and measurement problems, higher short shipments, irregularity, etc.

Fabric rigidity, expansibility, stretch & recovery, and content have significant contributions to dimensional changes. Higher stretchability will lead to higher spreading elongation, spreading tension, pattern vs. cutting panel measurement gap, elongation in sewing, etc.

We don't have any data on cutting loss, fusing loss, sewing loss, washing loss, pressing loss & elongation. Currently not calculating & considering these factors during pattern adjustment. When we adjust the pattern we don't have real occurrences of bulk or any historical database on it. Only perceptional pattern adjustment frequently fails to meet the measurement requirement & spec

When any measurement problem arises CAD & pattern team voices: a pattern is correct. But we believe patterns must be qualified in garment form with correct measurement & meet the spec.

Fabric utilization performance and wastage reduction will increase our ability to improve measurement & fit defect performance. Pattern & shrinkage the pure mathematics and geometry. Only once piece garments analysis,- we can create a historical database of fabric dimensional changes in different processes and sections.

We are too busy for inspection but paying very less time for analysis & continuous improvement. Inspection will not improve quality until we find out the root cause and troubleshoot the problem. So these are the ways to reduce fabric waste.
How to reduce Fabric Waste in Garment Industry