Are you ready for the most anticipated HOCO event of the year? Look no further! Ever Pretty just launched a stunning short homecoming dress in 2023. With their unique designs, exquisite details, and contemporary style, these dresses are guaranteed to steal the limelight and leave a lasting impression. Let's delve into the fascinating world of Ever Pretty's trendsetting HOCO dresses and discover stunning styles to make your 2023 homecoming an event to remember!
What is Ever-Pretty?
Welcome to Ever Pretty, your go-to source for stylish and affordable dresses for every occasion. We have more than 600 kinds of dresses, such as evening dresses, bridesmaid dresses, wedding guest dresses, mother-of-the-bride dresses, homecoming dresses, party dresses, and red prom dresses. Our collection combines exquisite craftsmanship with the latest fashion trends. No matter where you go, Ever Pretty can provide you with the most suitable dress for each event. Our selection of dresses comes in a variety of styles, colors, prints, and silhouettes, allowing you to find the perfect look to suit your unique taste. The best part of Ever Pretty shopping? Find a gorgeous dress that fits your budget and personal style. Get even better prices on your favorite looks, only available at Ever-Pretty.
Top Ever-Pretty Short Homecoming Dress Styles 2023
Shiny One Shoulder Sequin Bodycon Sleeveless HOCO Dress Sale $68.99
The shiny one-shoulder sequin bodycon sleeveless short HOCO dress features a stylish one-shoulder design that adds a touch of elegance and sophistication. The sparkling sequin embellishments create a dazzling effect, ensuring all eyes are on you.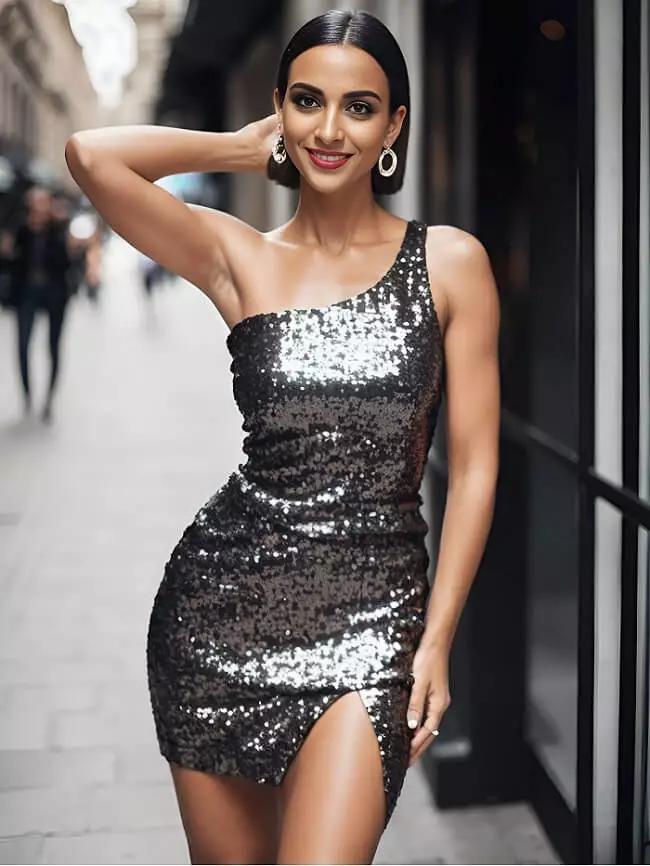 Stunning Sequin Open-Back Spaghetti Strap Homecoming Dress Sale $56.99
Step into the spotlight in this show-stopping sequin open-back spaghetti strap homecoming dress. The alluring open back adds a touch of allure, while the shimmering sequins create a captivating and eye-catching look.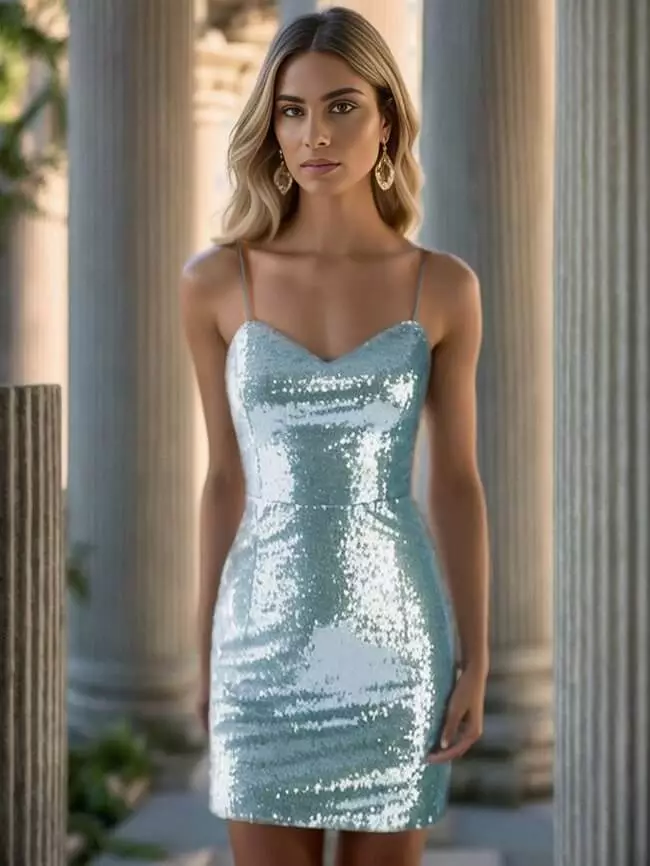 The Perfectly Cute Short Homecoming Dresses
Stretchy Halter Open Back A-Line Satin Short Homecoming Dress Sale $58.99
This stretch halterneck short HOCO dress is crafted in a flowy A-line silhouette in luxurious satin that gracefully curves your curves while providing a comfortable, flexible fit. The flattering open back adds a glamorous touch, making this dress perfect for making a statement on your special evening.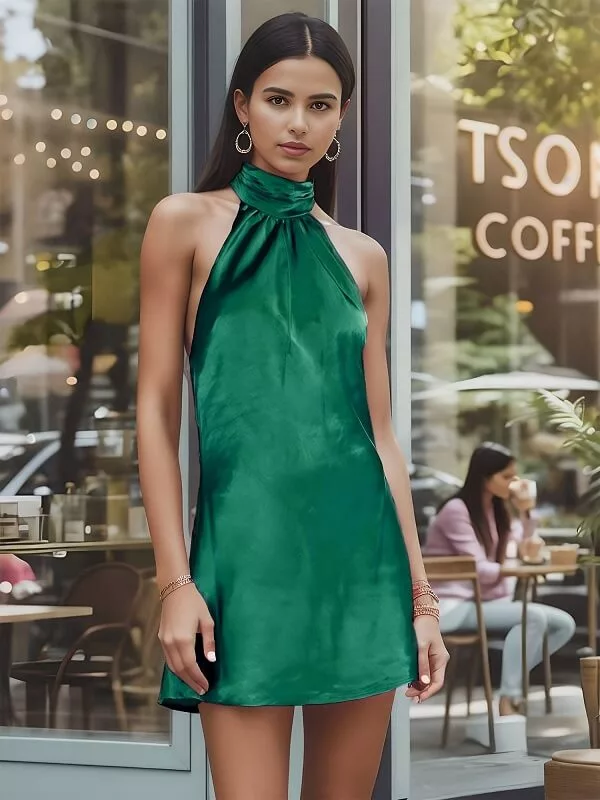 Off-the-Shoulder Pleated Bodycon Short Homecoming Dress Sale $69.99
This off-the-shoulder pleated short HOCO dress features an off-the-shoulder neckline and finely crafted pleated detailing for a flattering silhouette that hugs your curves and flatters your figure. Perfect for an unforgettable evening of dancing and celebration.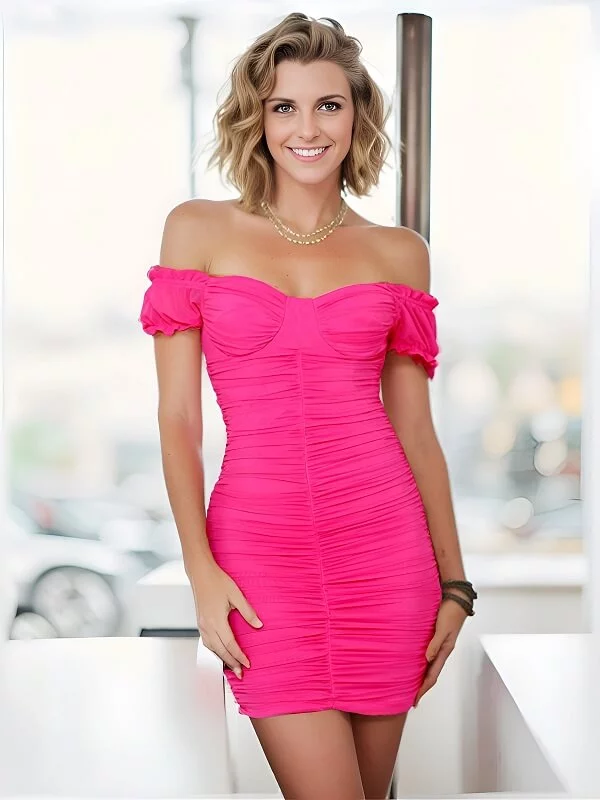 Glitter A-Line Pleated Spaghetti Strap Short Homecoming Dress Sale $64.99
Step into the spotlight with this enchanting glitter A-line pleated spaghetti strap short homecoming dress. The sparkling fabric cascades gracefully down the skirt, creating a mesmerizing effect with every movement you make.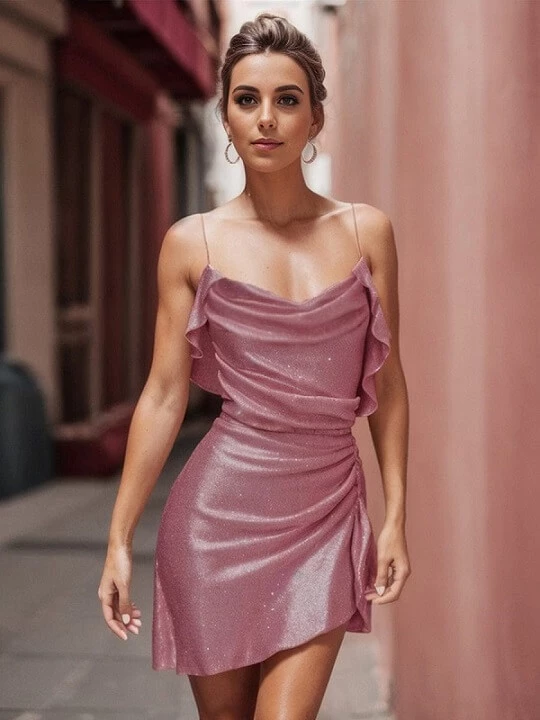 Chic Square Neck Open Back A-line Satin Homecoming Dress Sale $44.99
This chic square neck open-back A-Line satin HOCO dress is crafted in elegant satin with a flattering square neckline and a flattering open back to add a touch of glamor to your ensemble. The A-line silhouette accentuates the figure for an elegant and alluring look. Be the center of attention in this glamorous dress.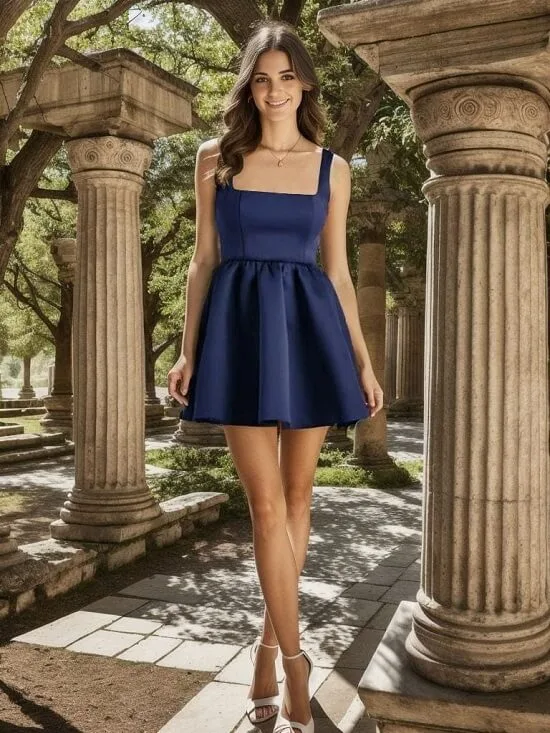 What Are Ever Pretty's Shipping And Return Policy?
Shipping Policy
Ever Pretty offers shipping within 24 business hours upon placing of order. For Standard Shipping, delivery will be between 3 to 10 days. For Expedited Shipping, delivery will be 2-4 business days. Standard shipping is free for orders over $60. The cost of Expedited Shipping starts from $17.99 (depending on the number of dresses and weight of the dresses).
Return Policy
In any case, if you are not happy with the dress that you have purchased, you can opt for a return. Ever Pretty provides easy returns to ensure that your shopping experience is worry and stress-free. Exchanges and returns are free within 30 days of purchase and are done in as fast as three business days. Do take note that the return/exchange shipping fee is the responsibility of the customer. (For relevant return & exchange policy details, please refer to https://www.ever-pretty.com/pages/return-policy)
Steal the Limelight with Ever Pretty Trendsetting Homecoming Dresses 2023!