Today, lingerie no longer serves as the typical foundational article of clothing. It has developed into feminine innerwear and intimate apparel for women that is appealing, inventive, and functional, with styles and classifications that go far beyond just being a simple garment category. Here I present 5 Factors You Should Consider In Lingerie Cutting.
Lingerie Cutting
A means of self-expression, confidence, and a method to keep things exciting in the bedroom, lingerie is more than simply apparel. A lady can feel more seductive and self-assured by wearing lingerie, and her boyfriend can experience the same effects. In the bedroom, lingerie may liven things up and provide a little excitement. Also, it can increase a woman's confidence and help her feel more at ease with her body. Wearing lingerie is a terrific way to express your affection for your lover and your willingness to go above and beyond to make them feel special.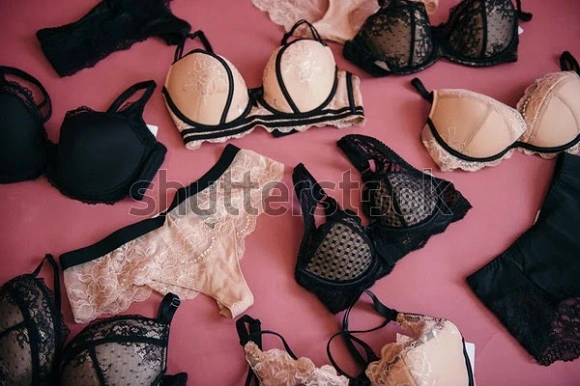 What are 5 Factors You Should Consider In Lingerie Cutting
Cutting in the lingerie industry is difficult since the garments are so intricately designed and come in such tiny sizes. Also, because there are so many different shapes and sizes used in underwear, calculating fabric consumption is extremely difficult. Some of the factors to be considered in the lingerie-cutting process are:
Order Quantity Sets
Pattern Sizes
Material Consumption
Machinery
Order handling Parts Mixing
1. Order Quantity Sets
The majority of the time, lingerie orders come in sets. This indicates that the bras and panties are produced as assets rather than individual garments. For example, the order generally calls for 32 bras and 32 panties as a set, rather than 32 separate bras. As a result, both patterns must be cut at the same time. When there is a partial set order, such as 32 bras and 64 panties, the first 32 will occasionally be cut assets, and the remaining 32 panties will be cut separately using the fabric after the partial sets have been cut. This is due to the complexity involved in managing the proper number of pieces if these extra pieces are introduced into the primary markers.
2. Pattern Sizes
The sizing development of the clothing, in particular the bra, is very comparable to that of denim.
For instance, in denim, the sizes progress as the inseam length increases on the y-axis and the waist size increase on the x-axis, resulting in a matrix that represents the various sizes. Similarly to this, the y-axis of a bra has the cup sizes, and the x-axis is the band size. The resulting matrix contains all of the sizes.
The issue with sizing, in this case, is that the pattern surface area depends on both the band and cup sizes. Hence, it does not guarantee that a bra with a larger band size, such as 34B, has a larger pattern surface area than a 32D size. It is actually smaller.
Also, due to the very small pattern sizes, it is impossible to visually detect any variations in the sizes, forms, or more precisely the pattern surface area. In order to preserve the necessary size assortment, it is vital to pay careful attention to pattern sizes when cutting fabric.
3. Material Consumption
The amount of fabric used to make a garment is often measured in yards or meters in the industry. Yards and meters are not the appropriate units of measurement, though, because underwear consumption varies in centimeters. Instead, dozens are used to make consumption calculations simpler. This refers to the consumption of a dozen garments. Although not always accurate or precise, this indicator represents the standard within the sector. We also have a lot of splice points in the marker because all of the patterns are so little in size. However, it is neither simple nor advised to physically mark that many splice locations on the lay.
As a result, only a few splice locations are chosen to ensure minimal overlap and distribution throughout the lay and are marked on the table. Lingerie lays are typically lengthy and involve using multiple rolls in a single layer. So, to make things simpler and faster, splice spots should be highlighted on the table. Since the left and right halves of a garment are mirror pictures of one another, face-to-face laying is frequently employed in lingerie cutting. The likelihood of size mixing during the bundling process is considerable due to the abundance of little pieces lacking any discernible visual differentiation. As a result, the entire stack is used in place of a garment, and the fact that the left and right are in a single stack aids in bundling.
4. Machinery
Lingerie is made from a variety of materials; hence several types of machinery are required to cut the various materials. This dilemma gets worse, especially when cutting molded cups requires cutting a round form from a flat piece of fabric. A specified material is utilized to fill the molding, and the molding machine gives it the proper shape. For the molding machine, this material is chopped into rectangular forms, and depending on what the machine needs, the rectangle size is maintained over a wide range of sizes.
As a result, cutting lingerie designs involves the employment of several pieces of technology for a variety of materials, unlike cutting other types of apparel. As a result, careful management of the parts in accordance with the required order size and assortment is more important.
5. Order handling Parts Mixing
A garment having several little parts, various fabrics and materials, and numerous subcategories is referred to as lingerie. Yet, because each category has a different consumption pattern, there are variations in how each subcategory handles cutting on the floor.
Since setting down little end bits and cutting tiny portions from them requires a lot of work for a pattern size this small, splicing is preferred in lingerie cutting over saving end bits for component alterations. The marker's plethora of little patterns also makes it possible to create a lot of splice sites, which might lessen the number of end bits produced.
Conclusion
So, when mapping the cutting process for lingerie and estimating the fabric/material consumption, we need to take into account and pay special attention to the above-mentioned qualities in order to obtain a consistent output that satisfies the specifications of the order.
Every woman should have some lingerie in her wardrobe, but it can be challenging to choose the right item with so many different styles and options. Lingerie comes in a wide variety of styles, from the most basic items like a supportive bra and comfortable underwear to more elaborate options like corsets and baby dolls. Whatever your preferences, there is something out there to satisfy them. The best underwear is ultimately that which gives you the most comfort and confidence.
Factors You Should Consider In Lingerie Cutting