If you've taken the step in your athletics fashion journey, and you have ready designs. Then you need to find a manufacturer to make your clothes. But where do you find them? Fortunately, there are good places to look for manufacturers or many ways to find them out. In this article, we'll tell you about how to find manufacturers for Athletic Clothing.
Finding athletic clothing manufacturers is a tough task, let's make it simple. Athletic clothing manufacturers for mid-sized businesses are tough especially when they are thinking of producing their own custom designs. If you want to make athletic clothes like sportswear, fitness clothing. Then finding the right sportswear maker is very important. They will help you make your product the way you want.
Athletic clothing requires expertise for its manufacture. They use stretchy and breathable fabrics which are hard to select the right one for and the seamstresses have to be adept in dealing with this type of fabrics for sewing.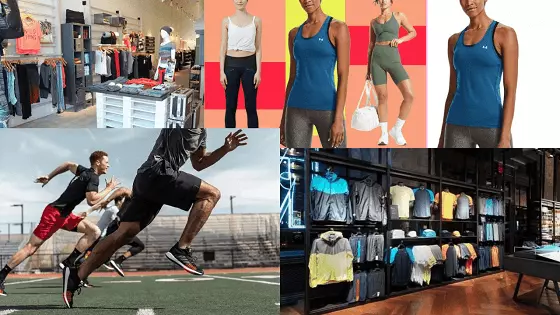 How to Find Manufacturers for Athletic Clothing: 10 Different Ways
First, Define Your Requirements Before Start Searching
First, we have to define the specifications of Fabric, and clothes. The measurement and size spec is also very important. It is essential to have a clear understanding of the specific needs and requirements. Consider factors that depend on the type of athletic clothing you want to produce (e.g., activewear, sports uniforms, or compression gear), your budget, and your desired production quantities. Knowing your needs will help you narrow down your options.
1. Find the Manufacturer's Contact from the Web
This is the easiest way to find. We can find some manufacturer websites using different search engines. Get connected using the contacts. Sourcing is possible by collecting samples through an international courier service. If the samples meet the requirements, give bulk orders.
2. Attend Trade Shows and Expos
One of the best ways to meet potential manufacturers is by attending athletic clothing trade shows and expos. These events gather industry professionals from around the world, including manufacturers, suppliers, and designers. It's an excellent opportunity to network, see product samples, and get a feel for potential manufacturing partners.
3. Online Directories and B2B Marketplaces
The internet is a valuable resource for finding manufacturers. Online directories and business-to-business (B2B) marketplaces like Alibaba, Thomasnet, and MFG are great places to start your search. You can filter results based on your specific criteria, such as location and type of athletic clothing.
4. Industry Associations
Joining an industry association related to athletic clothing and sportswear can provide you with valuable connections and insights. Associations often have directories of member manufacturers, which can be a reliable source for finding reputable partners.
5. Trade Publications and Magazines
Industry-specific publications and magazines are a goldmine of information. Look for advertisements and articles that feature athletic clothing manufacturers. You can also find valuable contacts and insights in these publications.
6. Recommendations and Referrals
Don't underestimate the power of word-of-mouth recommendations. Ask fellow entrepreneurs in the athletic clothing industry, attend networking events, or join online forums and communities to seek advice from those who have experience working with manufacturers.
7. Local Apparel Districts
Many cities have apparel manufacturing districts where you can find numerous clothing manufacturers in one area. For example, Los Angeles' Fashion District is renowned for its extensive clothing manufacturing resources. Exploring such districts can be advantageous if you prefer a local or domestic manufacturer.
8. Online Research and Verification
Once you've identified potential manufacturers, conduct thorough online research to learn more about their reputation, client reviews, and history. Verify their credentials, including certifications and production capabilities, to ensure they meet your requirements.
9. Request Samples and Quotes
Before making a final decision, it's crucial to request product samples and detailed quotes from the manufacturers. This will give you a clear idea of the quality of their work and the cost of production. Pay close attention to their communication and response time during this stage.
10. Visit the Manufacturing Facility
If possible, consider visiting the manufacturing facility in person. This provides an opportunity to assess their working conditions, and quality control processes, and meet the team behind your potential partnership.
Conclusion
Finding the right manufacturer for your athletic clothing is a critical step in bringing your ideas to life. You can establish a successful partnership with a manufacturer by clearly outlining your idea, carrying out a thorough investigation, and keeping efficient lines of communication open. Keep in mind that while it could take some time, you can create excellent athletic wear that your clients will adore if you work with the proper manufacturer. I wish you luck as you pursue your business goal of selling athletic clothes!
How to Find Manufacturers for Athletic Clothing: 10 Ways