Overview of Product Development department
The Product Development Center (PDC) department is one of the most important parts of the garment industry. This department's analysis of garments cost Also, develop a fit or development sample using any type of fabric. This department makes patterns and cuts samples, and then stitches the samples. And if garments need washing, then send the sample to the washer. After that, complete the sample and send it to the buyer for approval. If the buyer approved this sample, they would then make a pattern size grading and size set sample. So the PDC department called the technical department, is also involved in the sampling and approval process. Also, arrange a PP meeting. After the PP meeting, they are in charge of bulk production and on-time shipment. Without the product development center (PDC) department, the apparel industry is like a boat without a sail.
A flow chart of the PDC department is given below:
Tech Pack/ Spec sheet → Cost Analysis→Sample Department → Pattern Making- Receiving fabrics and trims→ Sample cutting → Embellsihment→Stitching→ Wash Required→ Produce Garments→Inspection→Attaching Trims→Send Sample→Sample review by buyer→Approval → Okay→ Goal Seal→ Submit Goal Seal Sample and comment → Pattern Grading → Complete Size set→PP Meeting→Bulk production→Order Shipment.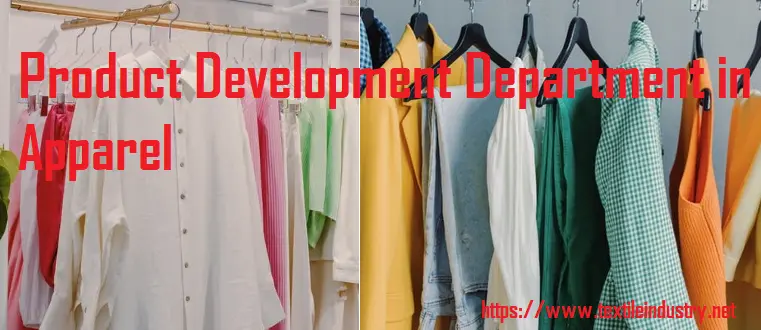 Responsibilities of Product Development Center (PDC) Department
Involve and coordinate with all technical things like pattern, and shrinkage.
The major role is PDC team through the sampling process and works till getting approval from the buyer.
They do all the tasks from raw materials to finished products in the sampling stage.
Participate in PP meetings and share experience to make products.
To help the production team in bulk production for a smooth process.
They do all costing and process analysis, which is also helpful for the apparel industry to support their bulk production team.
Directly lead and do all product development for all the buyers and satisfy customers with good quality samples.
Product Development Department in Apparel