Even though sustainability has been a hot topic in recent years, a 2020 report by the Global Fashion Agenda and McKinsey consultants found something alarming – the fashion industry's greenhouse gas emissions, already accounting for up to 10% of global emissions, are projected to increase by about a third to a staggering 2.7 billion tonnes per year by 2030. Here I present 10 Awesome Sustainable Fashion Innovations and Trends in 2023.
Top 10 Awesome Sustainable Fashion Trends
Improving delivery
Minimalism
Recycling
Climate positivity
Virtual fittings
Regenerative agriculture
Sustainable luxury jewelry
Bio-based materials
Increased regulation
Resale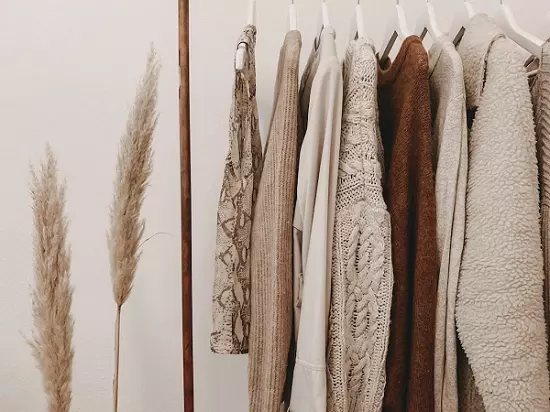 1 Improving delivery
With online sales skyrocketing, comes the concerning rise in carbon emissions from delivery vehicles. Studies estimate that freight transport contributes to about three percent of global greenhouse gas (GHG) emissions every year. Moreover, a McKinsey report warns that increased traffic could cause a whopping 25 percent surge in carbon dioxide emissions in urban areas. It's clear that finding greener delivery methods will be a significant sustainability trend for 2023.
H3 #2 Minimalism
Slow sustainable fashion and minimalism are movements that advocate for a shift away from fast fashion and encourage consumers to embrace a more mindful and sustainable approach to clothing. Slow fashion emphasizes investing in timeless and durable pieces that are designed to last. If that's what you're looking for, try turning on pop up Chrome on Mac, which will let you know when the stock is updated. Pop-up window management is completely in your hands, so don't be afraid of this handy tool.
3 Recycling
Using recycled materials, such as ocean plastic, is a popular and environmentally-friendly trend. According to WRAP (Waste and Resources Action Plan), clothing ranks fourth in terms of its environmental impact, following housing, transportation, and food. Shockingly, over 300,000 tonnes of clothing are discarded in UK landfills each year.
Fitflop has introduced a fantastic new sneaker called the e01 Vitamin FF. This sleek and ultra-light shoe is not just designed for exercise and walking, but it is also made from recycled polyester yarn and reprocessed foam obtained from factory waste.
4 Climate positivity
The increasing fascination with regenerative agriculture aligns with the larger climate-positivity movement. This movement focuses on exploring how fashion can positively impact the environment, rather than merely reducing its negative effects.
5 Virtual fittings
Digital technologies are changing the way people shop for clothes. In 2023, the integration of digitization and virtual fittings will keep influencing sustainable fashion practices. With virtual fitting rooms and 3D body scanning, shoppers can try on clothes virtually to find the perfect fit without physically trying them on. This not only improves the shopping experience but also reduces the environmental impact of shipping and returning items. If your online store does not have this feature, try to find this feature and item on another site, perhaps even abroad. With VPN for Mozilla, you can unblock any website. The best part is that VeePN has a free trial so you don't have to spend.
6 Regenerative agriculture
The fashion industry is causing significant CO2 emissions, prompting brands like Eileen Fisher and Patagonia to explore eco-friendly solutions. They're adopting regenerative farming practices, which involve diverse crops and no tilling to restore nutrients to the soil and remove carbon from the atmosphere. Notably, designer Mara Hoffman has even released a collection of Climate Beneficial knitwear using regenerative techniques, making it carbon negative. We can anticipate more collaboration in this area soon.
7 Sustainable luxury jewelry
Friendly Diamonds is well aware of the ethical issues surrounding the mining of real diamonds, gold, and other precious materials used in jewelry, where slave and child labor can be involved. They claim to offer the same quality as natural diamonds with their laboratory-grown diamonds, but at a fraction of the cost (up to 75% less) and without putting any human lives at risk. Friendly Diamonds has the vision to inspire a more transparent and eco-friendly jewelry industry, aiming to minimize its impact on the environment and ecosystems with its diamonds.
8 Bio-based materials
There have been plenty of new bio-based materials hitting the market lately, ranging from smooth rose petal silk to durable cactus leather. The next big task is scaling up these technologies so they can effectively replace environmentally harmful fabrics. The good news is that there's already increased investment in this area. For instance, popular loungewear brand Pangaia recently teamed up with materials-science company Kintra to create a bio-based alternative to polyester that's completely biodegradable.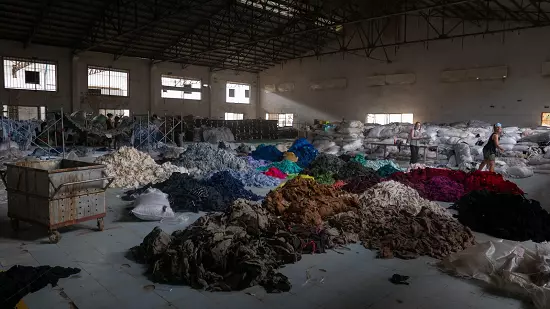 9 Increased regulation
Last year, the European Commission (EC) launched its Strategy for Circular and Sustainable Textiles. In the strategy, they mentioned their plan to implement a digital passport for all physical goods by this year. This measure aims to bring more transparency to markets and will require suppliers, particularly those of textile goods, to introduce an electronic label like a QR code to their products. Such a label will provide buyers with clear, reliable, and easily accessible information about the products they consume.
10 Resale
One aspect of a circular business model is resale. Her attitude has improved significantly. Thanks in large part to the significant growth of platforms like The RealReal, Vestiaire Collective, and Depop. It's worth noting that even the likes of Bella Hadid, known for her obsession with vintage fashion, have become the poster girl for this trend. The same trend is being seen in the world of luxury brands, as evidenced by Gucci's partnership with The RealReal.
Conclusion
The fashion industry still has a long way to go in terms of achieving sustainability, but brands are increasingly stepping up their efforts. From virtual fitting rooms and bio-based materials to conscious consumerism and regenerative agriculture, these 10 trends illustrate the progress that's being made, inspiring hope for a greener future.
10 Awesome Sustainable Fashion Innovations and Trends in 2023