In this modern era, every woman is dominated by the thought that clothing should be comfortable and fashionable for them. Salwar Kameez and Dupatta were considered the best outfits in the past, jeans and t-shirts later became popular for a better lifestyle. And recently added palazzo, pants for the women's lifestyle. Here we discuss Women's Fashion Predilection to Dresses below.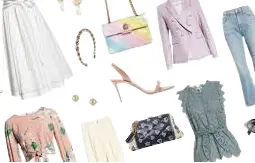 Women's outfit choices are based on their personal emotions while men tend to choose outfits according to how other people view them. It provides overwhelming evidence for a link between a person's clothing and their mental state. The sensory aspects of clothes, the way they look, feel and smell, can have a positive impact on an individual's emotions.
With the increasing demand for easy-fit and comfortable clothing has simulated women's demand. Women feel joyous when the idea of shopping strikes their minds. Ladies have been considered more fashionable than men. 
Nowadays women are predilected towards one-piece dresses be it casual wear or formal clothing. It is not only demanded as a factor of comfort but also a range of fashion. The lasses demand dresses for the reason that they are easy to wear and carry. They are more presentable and free-flowing whether it be any season of the year or any occasion year-round. Eves have the idea to put the ensemble into their minds and accordingly shop for it. Clothes serve an everlasting impact and present a person differently
We can see when women think of buying any clothes the immediate answer to the question is to buy a dress. Not only this when it comes to Apparel everyone hints that I need a dress. Even though some two pieces are also called dresses like palazzos with a top.
Dresses are available for casual, semiformal, and formal occasions whether it be a mini-dress i. e. short dresses, medium-length dresses like Calf or ankle length, or, gowns. 

It can rightly be said women are predominantly inclined towards fashionable dresses which are in great demand and supply in the market. So, Women's Fashion Predilection to Dresses has many things.
Women's Fashion Predilection to Dresses