Home textiles can be defined as textiles used for home furnishing, which is a branch of technical textiles comprising the application of textiles for household purposes. It consists of a various range of functional as well as decorative products used mainly for decorating our houses. Sometimes the threads are blended to make the fabrics stronger. Generally, home textiles are produced by weaving, knitting, knotting, or pressing fibers together. I am present here with Different Types of Home Textiles used in our Daily Lives.
What is Home Textile?
I can say the use of textile fabric and cloth material in home furnishing, beauty, function, and any technical purposes, you can call Home Textile. Examples of Home Textiles are curtains, bed linen, tablecloths, cushion covers, towels, bathrobes, and many more. These products are primarily used for their functional and aesthetic properties, providing comfort, warmth, and visual appeal to homes. Home textiles are made of cotton, silk, linen, wool, and synthetic fibers, and are designed with various patterns, colors, and textures to match different interior styles and preferences. Home Textile makes our life easy and comfortable.
Why are home textiles used?
Some of the special uses of home textiles are-
It enhances the outlook of the house.
It protects the house and furniture.
It prevents fading of the furniture.
It provides warmth in winter and reduces heat in summer.
It protects the furniture from dust.
It decorates the house.
Different Types of Home Textiles used in our Daily Life
Floor Covering
Bedding
Bathroom
Upholstery & Window Textile
Wall Coverings
Table Cloth & Runners
Kitchen Wear Aprons
Floor Covering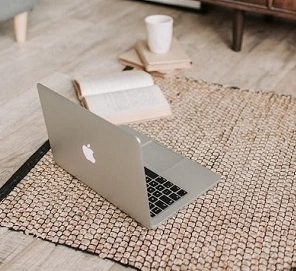 Home Textile floor coverings are used for a long period of time and are not just a way of covering the floor but also have decorative uses. There are two types of floor covering-1. Carpet 2. Rugs. Carpet: Rugs In these two types of floor covering, there is a slight difference. Carpets are fixed onto the floor but rugs can be moved from one place to another. There are available patterns and designs in floor coverings for adding some aesthetics to the home textile industry.
Bedding
There are various kinds of bedding textiles. Such as-
Sheets and Pillowcases: Sheet designs have so many variations connecting with the pillow case and curtains. Designs pattern may have bordered designs, patchwork-inspired points, strong diagonals, geometrics, and candy stripes. The bed sheets and pillowcases are made of bacteria and fungus-growth resistant.
Quilted Textile: In this textile, PET fabric is mainly used. Quilted textiles are mostly used in the USA. The variant of the quilted textile may be comforted.
Blankets: When we talk about bed textiles, blankets are one of the most common accessories for matching bed sheets. Blankets are made by blending solid color, raised wool, acrylic fiber, and acrylic polyester fiber. Blankets are constructed by stitch bonding technique.
Bed Spreads: Nowadays bedspread is one of the most essential items for domestic and contract applications. It includes plain styles, embroidered styles, and lace styles.
Bathroom
Due to everyday use, home textile fabrics are used in bathroom accessories. The most commonly used textiles in the bathroom are-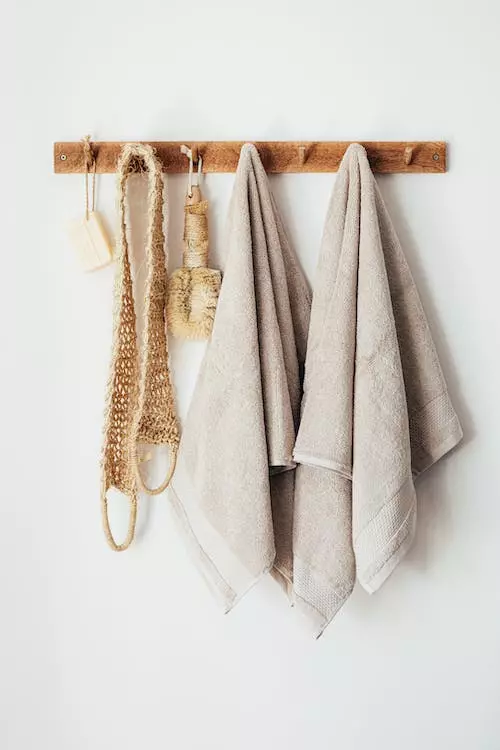 Shower curtains: Shower curtains are made with waterproof material, coated with plastic. The fabrics used in shower curtains are woven and non-woven fabrics.
Towels: Towels are made with terry fabrics which are really soft and comfortable for the skin. There are various designs, sizes, and shapes in towels. Towels are available as per their uses. Such as bath towels, hand towels, face towels, etc.
4. Upholstery and Window Textile
Upholstery and window textiles (curtains) are the most common items in home textiles.
Upholstery: Upholstery fabrics are used to cover furniture. Such as sofas and other furniture we use for our home. These fabrics are made of cotton, linen, wool, leather, etc.
Window Textile: Window textiles or curtains are used to cover the windows. To enhance the look of the house or other places curtains are used. Various kinds of window textiles are-  Sun filters  Semi sheers  Reflective textiles  Curtain fabrics and drapes  Blinds- (Venetian, vertical, roller blinds)
5. Wall Coverings
Wall-covering textiles are mostly used for home decoration purposes. Without any hassle, it can give a great outlook to the wall. Wall fabrics are fast taking over from paints. Various fabrics for wall covering textiles are- Jute, Flax, Non-woven fabric, Mineral, and Glass wool fabric. Wall coverings include wall decorators, wall hangings- embroidery, and wall hangings- hand-tufted. Wool, cotton, polyester, and chenille are the primary materials used to make wall-covering textiles.
6. Table Cloth and Runner:
Tablecloths are normally used on coffee tables, tea tables, and dining tables, and sometimes also used on side tables in a single layer or double layers. Double-layered tablecloths add color contrast and enhance the look of the table. Several types of tablecloths maybe-
 Color woven printed type
 Jacquard type
 Embroidered type
 Non-woven type
Table runners are used in decorating the tables. These are mainly run over the tables to add some look and are also used for protecting the furniture from stains. There are various types of designs and colors in table runners. These products are popularly used in homes as well as restaurants.
7. Kitchen Wear Aprons
Kitchen wear aprons are mostly flame resistant and also used to protect us from cooking stains. It perfectly covers every side of the body and ensures perfect safety. Fiber Used for Home Textile: The fibers which are used to produce textiles are-
Natural fiber: Cotton, Silk, Wool, Linen, Flax
High Performance and Modern Fiber: Lintex, Modal, Sendura, Crinkle, etc.
Regenerated fiber (Man Made): Viscose, Rayon, Polyester, Nylon, Acrylic, etc.
Conclusion
Home textiles are the most important and useable textiles in any country of the world as well as in Bangladesh. Bangladesh is making huge growth in the home textile industry. It is also attracting many foreign buyers and companies by producing various home textiles for regular use. The competitive countries of Bangladesh are- China, India, and Pakistan. So, Bangladesh should focus on its home textile manufacturing so that no other country can compete with Bangladesh in this field. The top 10 Manufacturers of Luxury Home Textiles are; 1) RUBELLI; 2) ETRO HOME COLLECTION ; 3) RALPH LAUREN; 4) Missioni ; 5)NINA CAMPBELL; 6) ANTICO SETIFICIO FIORENTINO .
Different Types of Home Textiles used in our Daily Life