The outline of a person, an item, or a scene is called a silhouette, and it is typically depicted as a solid shape in the color black. The interior of the silhouette lacks any features and is primarily shown against a white or light background. The silhouette of a person, object, or scene is depicted as a solid shape, usually in the color black. The silhouette's interior lacks any features and is primarily displayed against a white or light background. Here we discuss what is silhouette in Fashion Design, and the Types of Silhouettes.
Fundamentally, the term "silhouette" in fashion design refers to the line of a dress as well as the outline of clothing or a garment. When it comes to runway, fashion walks, and other similar events, the silhouette is thought of as the first impression of the clothing. Before delving into the specifics of the cloth, texture, etc., it is used to examine the general contour. Making decisions on which body part should be highlighted and which one should be buried is made easier with this information.
History of silhouettes
The average man or woman considered clothing as a way to cover their bodies before the middle class emerged and virtually up until the Renaissance era. Women probably owned 1-2 items of clothing, which were boxy and functional. But as time went on, the ideas of the Middle Ages began to give way to a fresh perspective on art, science, and beauty. The color and fit of women's clothing for all social groups improved around the end of the Middle Ages; wealthier women's clothing became tighter and more form-fitting. The usage of materials like silk, linen, and fur by the wealthy can be used to separate them from the working class. We saw how the idea of fashion and tailoring first emerged. The occupation of tailor emerged to show how the division of labor had changed.
The decadent and affluent years before the French Revolution gave rise to one of the earliest decorative shapes. Heavy silks were used to intricately drape the gowns. For social gatherings, society women wore panniers, which were side hoops that widened the dress's front and back while maintaining a flat front and back. These ostentatious outfits came to symbolize growing class divides, fueling the French Revolution.
This fashion was popular for a short while, and then it evolved into many shapes like bell-shaped skirts, leg-of-mutton sleeves, hoop-skirted styles, etc. This led to the appearance of many different outlines, which were later reshaped into appropriate structures.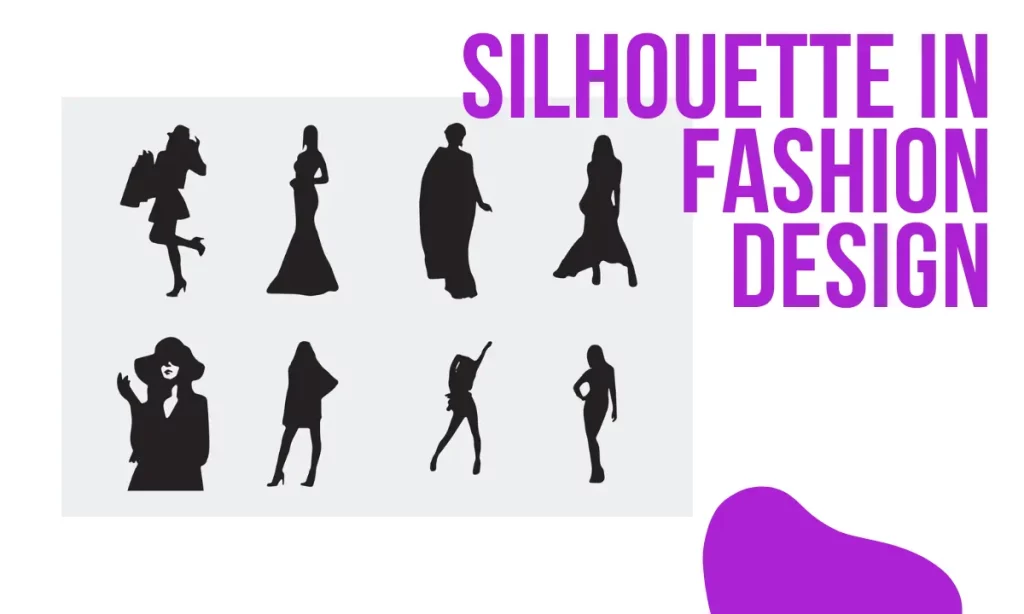 Types of Silhouettes
As was previously mentioned, silhouettes work to highlight a specific body area and create a pleasing illusion. Several shapes are made to fit different body types and attire requirements for various situations. Understanding different silhouettes will therefore enable you to become the finest version of yourself.
The following are some examples of the numerous silhouette types: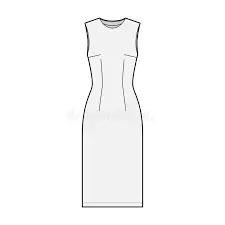 Sheath silhouette
The body is hugged by the silhouette from top to bottom. Since this style appears best on people with no to few curves, smaller women with a defined waist tend to like it.
A-line silhouette
Fitted at the top and flared at the bottom, the silhouette resembles a capital A. Almost every body type looks good in this outfit. Such a garment has a tiny top and gradually widens down the hem, blurring the lines. Everybody of this type can wear it best.
Hour-glass silhouette
Fitted at the waist is the definition of an hourglass shape. The use of belts, darts, and waistbands can be used to create these silhouettes. This silhouette is meant to highlight the body's curves and works well on individuals with thin waistlines.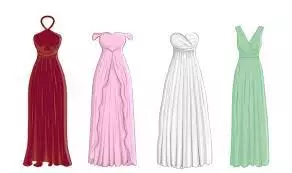 Empire silhouette
The figure's pronounced waistline. It has a fitted top and a flared under the bust. It works well for persons without a distinct waist. It can be worn by pear and apple figures but should be avoided by hourglass figures.
Bell or ball gown silhouette
a ballgown or a bell-shaped dress frequently has narrow waistbands that progressively get wider as they get closer to the hem, giving the impression of a bell-shaped skirt. See these ballgowns by Sherri Hill, for example. Almost every body type can pull off this style, but tiny or small-waisted women look excellent wearing it. A pear-shaped woman can greatly conceal her wide hips with the help of a full skirt.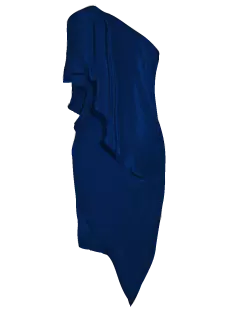 Asymmetrical silhouette
The silhouette is cut diagonally, and the hemline typically follows suit. Asymmetrical clothing fits all body types. Asymmetrical design, or clothes on which one side is not the same as the other, is currently one of the more conspicuous trends in Japanese fashion.
Conclusion: Silhouettes serve to identify the overall garment's structure and to cut. In addition to describing the garment's color, texture, and fabric. Only particular types of clothing look best on types of persons, hence silhouettes aid in identifying the same. Darts and gathers, however, play an important function in making clothing.
Author: Susmita Sarkar
B. Tech in Apparel Production and Management from GCETT, Serampore.
Master's degree in Fashion Technology at National Institute of Fashion Technology (NIFT) , New Delhi, India.
What is Silhouette in Fashion Design | Types of Silhouettes