A cloth or garment is known for the fabric used on it. Because clothes are made of fabric by stitching. Fabric is the main material in the garments industry. If pants are made of denim fabric that is denim pants. Fabric sourcing is not an easy job as there are many factors included. Fabric sourcing is required for garment buying-house, Apparel retailers for nominating vendors, and for the apparel industry to source the right fabric as buyers required. This article is all about discussing job responsibilities or job descriptions of the Fabric Sourcing Department in the Apparel industry.
Fabric sourcing is the main part of the supply chain process in the apparel manufacturing industry. So it has important to buyer happy to source their required fabrics. Somewhere the process is done by the fabric sourcing merchandiser, somewhere a department, in a few factories one or two dedicated persons doing all these things.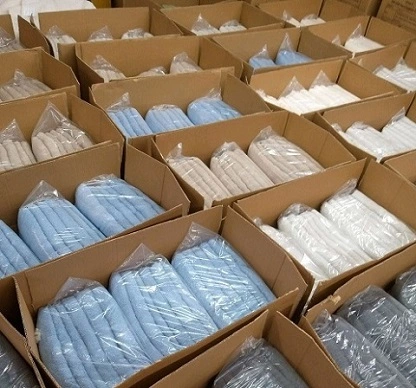 Job Responsibilities of Garments Fabric Sourcing Department
All types of fabric sourcing from overseas and local mills for the buyers following the required specification.
Fabric development within the sampling department for research and Interpretation of new qualities sent as a tech pack included for varied styles in season.
Different quality Knit, Woven, and Non-Woven fabric development with local mills.
Fabric quality follow-up, risk assessment, and provide technical and managerial solutions.
Analysis- fabric structure, texture, composition, design, and AOP technique to develop new quality fabrics as per buyer requirement.
Sample to Bulk quality, quantity, technical, delivery monitoring, and sustainable product development.
Fabric sourcing and vendor development of new weaves and qualities according to the trend supplied by multiple buyers every season.
Coordinating with the washing department for special finishes, the hand feel, and aesthetic dry processing.
Study Market trends of latest finishes of fabric, price analysis, and negotiation with suppliers for sourcing best quality fabrics.
Develop personnel and execute policies and procedures that provide material at the lowest possible prices.
Dealing with all documentation works PO raising, making supplier's payments, following up with the transporter, and getting a material in-house.
Weaving, Knitting, dyeing finishing, and printing process follow up for sample development.
Classification of different swatches by buyers to develop similar desk loom qualities in achieving picks, appearance and hand feel as per the standard required.
Development of fabric suppliers for different types of fabrics (domestic and international level). And develop more than one supplier for s fabric type to keep as a backup if one supplier fails to give delivery, another will deliver fabrics.
Arranging the mocks and swatches according to wash type, and peaching levels for a range library presentation. Taking care of all greige fabric purchases based on customer requirements.
Taking charge of the fabric sample store library, maintaining MIS of all issuance and clearances.
Monitoring the daily production output from weaving mills & printing mills & dyeing mills.
Color assessment through visual, Pantone, and X-rite.
Job in the Fabric Sourcing Department
Working here will make you very knowledgeable and many skills going add besides your name. Learning opportunities are huge here in development, follow-up, and negotiation; the whole mark of sourcing. To work in fabric sourcing first thing you need to have a Bsc. in Textile Engineering degree so that you can understand every technical aspect of the fabric.
Job posts of Fabric Sourcing Department
Fabric Souring Merchandiser
Fabric Souring specialist
Fabric Souring Responsible
Fabric Souring officer
Fabric Souring Executive
Fabric Souring Senior Executive
Fabric Sourcing Assistant Manager
Fabric Sourcing Manager.
Responsibilities of Fabric Sourcing Department in Apparel