Merchandiser definition
A merchandiser is a person who monitors taking orders, price negotiation, raw material sourcing, ensuring inventory, pre-production activities, bulk production, packing, and on-time delivery. Merchandiser plays the role to keep communication between vendor and customers in the garments industry. A bridge between two parts of the garments business. As the responsibilities are high of a merchandiser. A merchandiser is the part and parcel of a garments business. A merchandiser should be an expert in Garment / Apparel -Merchandising, Sourcing, Costing, consumption, and production.
A merchandiser is a responsible person for everything that happens to order execution, product-raw material sourcing to shipment, and payment customers provide. A heart for the apparel industry.
Alphabetic Meaning of Merchandiser
Quality and Skills of a Good Garments Merchandiser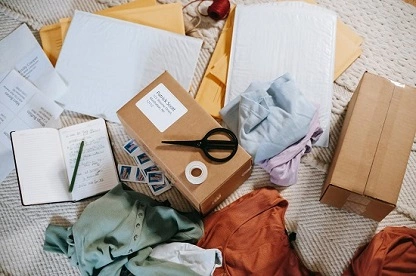 Job Responsibility of A Merchandiser in Garments industry
Collaborating with material suppliers, manufacturers, and retailers to ensure proper execution of orders for merchandising plans.
Ensuring retailer compliance with merchandising strategies
Creating and organizing promotions and advertising campaigns
Maintaining inventory of raw material, in-process and finished products.
Order forecasting, gathering information on market trends and customers' reactions to products.
Analyzing sales data – reporting growth, expansion, and change in markets.
Planning and developing merchandising strategies.
Analyzing sales figures, market trends, and customer behavior to determine product needs.
Stocking sales floor shelves and creating attractive product displays.
Determining the need for and implementing product promotions, price changes, markdowns, clearouts, etc.
Ensuring retail staff is well informed on product details and promotions.
Maintaining and tracking inventory.
Liaising between customer and company.
Forecasting sales and profits.
Managing budgets.
Follow-up overall activities of his order production
Co-operate with responsible persons of each department
Implements buyers suggestions
Follow up on the whole order process of some accounts from developing samples to shipments and update the situation of orders to manage properly.
keeping close track of delivery status (fabric, accessories, print materials) and informing the department to prevent any delays.
Developing samples as per customer requirements.
Preview and follow up the sampling process of a specific order from SS sample to Shipment sample.
Taking an overview of the goods received from the vendor and choosing the ones that are sure to catch the attention of customers as display articles.
Fabric Consumption & pre – Costing of the query product.
Continuously keep communication and upgrade the customer about the order process.
Keeping Liaison with Commercial Manager about shipping documents, undertaking all formalities (sending shipping samples, etc), and updating buyer
Keeping close track of the printing and accessories factories.
Keeping information about all inspections and giving support if necessary.
Creating follow-up reports and giving the reports to the management.
Responsible for managing the direct buyers and buying houses.
Managing entire Sourcing Operations Woven (Shirts, Jackets, and Bottoms).
Executing the Merchandising and Planning.
Monitoring & executing the Critical Path as well as Time & Action Plan.
Working closely with buyers on designs, colors, and patterns of the new developments.
Evaluating the all-Cost Breakdown of the Product and Fixing up the right price according to Target FOB.
Attending buying meetings.
Responsible for the entire concept of delivery, Pricing, and sourcing operation.
Managing entire Sourcing Operations. -All Knits/ Woven
Executing the Merchandising and Planning
Coordination between the Buyers and vendors in day-to-day activities,
Monitoring & executing the Critical Path as well as Time & Action Plan.
Approval Process system –Lap dips / Desk loom/ Bulk/Red seal / Gold seal/Trims/Test Reports.
Working closely with buyers on designs, colors, and patterns of the new developments.
Ref: http://tarikulislamjony.blogspot.com/2015/12/what-is-alphabetic-meaning-of.html
Merchandiser: Definition, Alphabetic Meaning, and Responsibilities in Apparel Industry