Fashion Trims
The garments are mainly made up of fabric. The garments are completed by trims whereas the accessories are used when packaging the garment. Apart from garments trims, a few other trims are used in clothing for decorative purposes, which we can call the Fashion trims. Fashion trims or trimmings are an extra part used on clothing either for a purpose or to adorn the clothing. It is either constructive or decorative. Fashion trimmings and accessories are used for finishing the clothing. Fashion trims make the clothing more attractive, and gorgeous, increasing the beauty of the cloth. The fashion trims are laces, braids, buttons, hook and loop, Velcro, beads, patchwork, sewing threads, Passementerie, sequins, tassels, pom-poms, piping ruffles or frills, lining, interlining, zippers, labels, care labels, etc.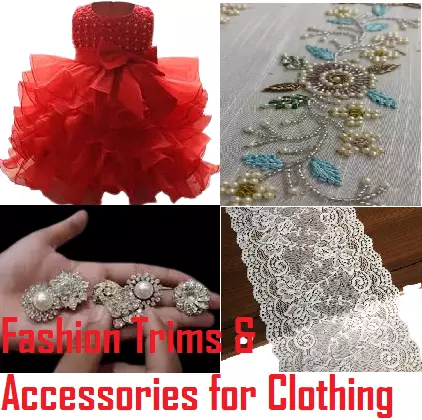 Types of Fashion Trims
1. Constructive Trims
Constructive Trims like piping, ruffles, or frills. Constructive trimmings are part of constructive lines, mainly to emphasize the curves and other body shapes. They form the construction part of a garment and are stitched while the making of a garment. Examples include buttons, hook, and loop, velcro, piping, ruffles or frills, lining, interlining, zippers, labels, care labels, etc.
2. Decorative Trims
Decorative trimmings or fashion trims are applied on top of the garment to adorn the clothing item. Fashion trims emphasize only a deformational part, like lace, fancy buttons, sequins, beads, embroidery, or embroidered edgings. It has no functional value most of the time.
List of Constructive Fashion Trims
Button: Button is a small disk or knob sewn onto a garment, either to fasten it by being pushed through a slit made for the purpose or for decoration.
Hook and Loop: Hook and loop is the name given to the fastening system which uses two sides of material, hook, and loop. 
Velcro: Velcro is a fabric fastener that is convenient and adjustable, it's a great alternative to snaps, buttons, zippers, and hooks.
Piping: Piping is a diagonal strip of fabric cut at a 45-degree angle from a square piece of fabric. It is mainly used to finish curved edges in a garment and used as binding material in garments.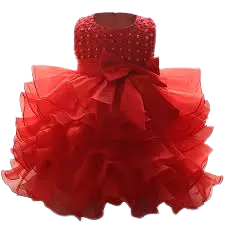 Ruffles: Ruffles are graduated frills gathered from strips of fabric for example graduating ruffles in a skirt.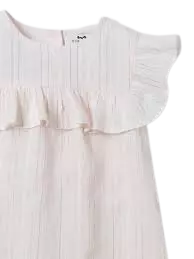 Frill: "Frill" refers to a pleated, gathered projection, or border of ribbon, fabric, or lace, used at an edge of the garment.
Lining: Lining is thin cotton or synthetic fabric used below the main fabric of the garment and stitched in a garment to give extra weight to a sheer or very lightweight fabric.
Interlining: Interlining is the material used between the fabric and the lining for example fusing.
Zipper: Zipper is a device for fastening the edges of an opening of fabric or other flexible material.
Label: A label is a piece of paper, plastic film, cloth, or other material stitched to a garment, which has written or printed information or symbols about the product or item. Information printed directly on a garment or fashion item is also considered a labeling item.
List of Decorative Fashion Trims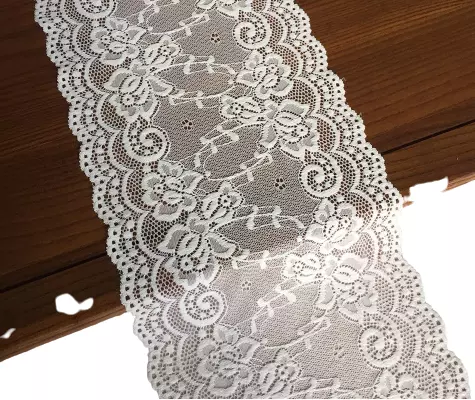 Lace: Lace is a delicate thin strip of fabric of yarn or thread in an open weblike pattern, made by machine or by hand.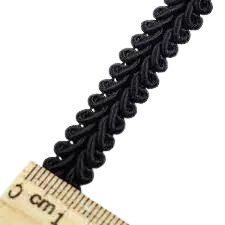 Braid: Braids are threads of silk, cotton, or other material diagonally woven into a decorative band for edging or trimming garments.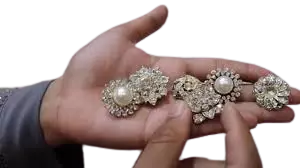 Fancy Button: Fancy Buttons are decorative buttons with different attractive designs.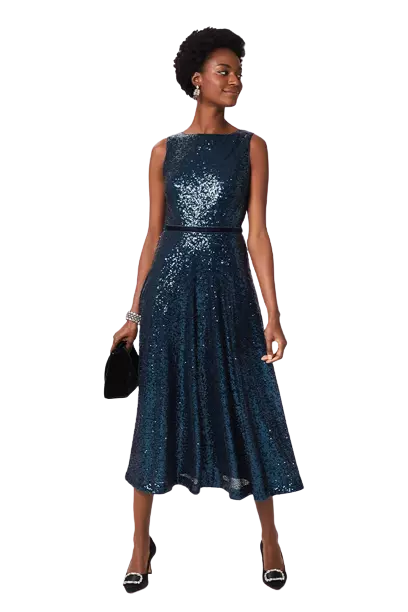 Sequin: A sequin is a small, disk-shaped, shiny trim mostly of a metal or plastic sheet.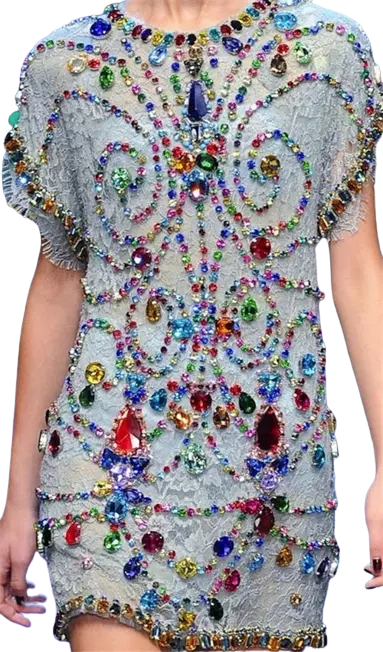 Bead: A bead is a small, decorative object that is formed in a variety of shapes and sizes of a material such as plastic, wood or pearl and with a small hole at the sides or back for threading or stringing.
Fashion Accessories in Clothing
For making the garment look attractive for sales and packaging, the materials which are used other than fabric and trimmings are called accessories. For example, pins, collar stand, safety pins, hangers, stickers, and hangtags.
Pin: Pins are pointed needle-like items with beads at one edge which are pinned to keep the folds of the garment before packaging.
Collar Stand: A collar stand is a thin cardboard in the shape of the collar inserted just below the collar while folding to retain its shape.
Safety Pin: Safety Pins are pin shapes from one side and have a clip on the other side basically to join two sides of a garment.
Stickers: Stickers and Hangtags are labels either in form of a sticker or a piece of cardboard that is hung to the garment.
As mentioned above, the trims and accessories must not be mixed up. Trims are attached to the garment either while constructing the garment or after constructing the garments. Accessories are used when a garment is finished and is ready to be packaged for sale. Trims may serve functional purposes but accessories are purely for decorative purposes. Both trims and accessories are important while the garment is made and packaged. Both trims and accessories add interest to the garment and if executed effectively add grace to the product and enhance the sales of the clothing item.
Fashion Trims and Accessories for Clothing