A polo shirt, also known as a chukker shirt, golf shirt, or tennis shirt, is made of knit fabric and has a collar, a placket with two or three buttons, and short sleeves. Knitted cotton or a blend of cotton and synthetic fibers for manufacturing. Polo shirts were first made to be worn during athletic events, primarily tennis and polo, but they have now evolved into a staple of casual attire. They are seen as a dressier alternative to a t-shirt and are frequently worn with khaki pants or shorts. Depending on taste, the collar of a polo shirt can be worn up or down. While some polo shirts are plain or have stripes or other designs, others have a little logo or symbol embroidered on the breast. Overall, polo shirts are relaxed, adaptable, and suitable for a range of activities, from informal outings to more formal ones. I present here Polo Shirt Measurement Guide with Size Chart.
Polo Shirt measurement is almost like a T-shirt measurement. It adds a few parts; a collar, placket, button, and pocket. Here we share a picture mentioning measuring points and arrows indicating measuring area clearing.
Polo Shirt Measurement Process step by step
Lay the polo shirt down on a level, firm surface, and smooth out any wrinkles before we begin measuring. After that, carry out the subsequent actions Steps to Measure a Polo Shirt: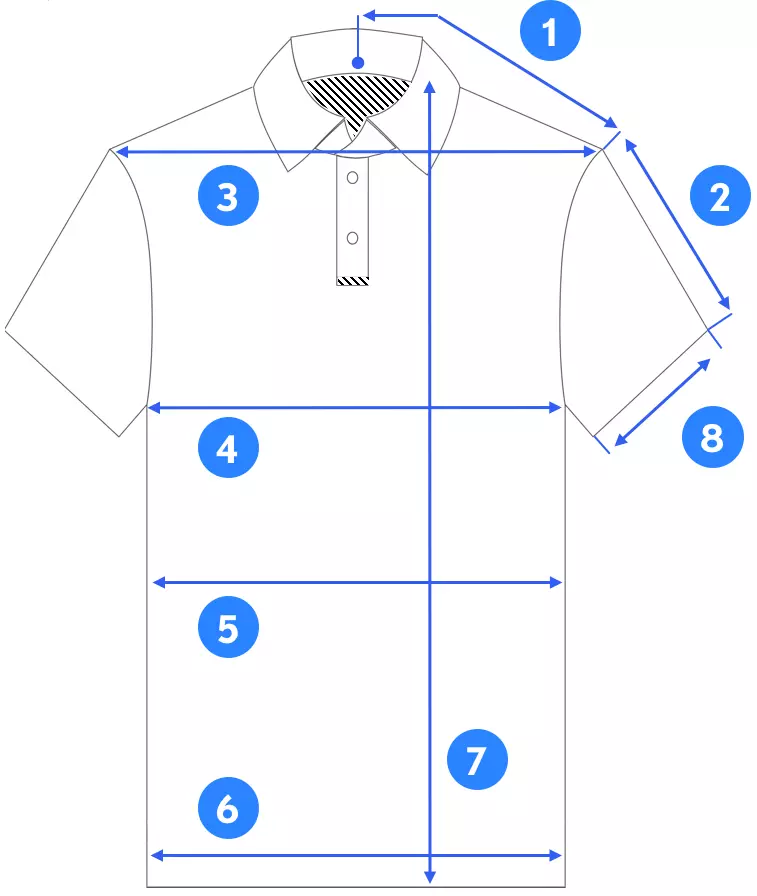 Neck to Shoulder: This point has to measure from the middle of the neck point to the end of the shoulder (where the sleeve starts).
Sleeve length: The measurement from the shoulder edge area to the arm, and the full sleeve extend to the wrist.
Shoulder to Shoulder: Lay flat, front side up and measure this length from one shoulder to another.
Chest: It is the measurement of chest width. Place the tape close under the arms and make sure the tape is flat across the back.
Waist: Measure across the waist area while having the Polo Shirt laying flat.
Hem: Measure from one side to another at the bottom of a polo shirt.
Front Length: Measure from the highest point of the shoulder to the desired hemline.
Sleeve width: At the widest point of the sleeve, measure it across while laying flat.
Polo shirt Measurement Size chart
This Size chart will find you well to get measurements as per different size breakdowns.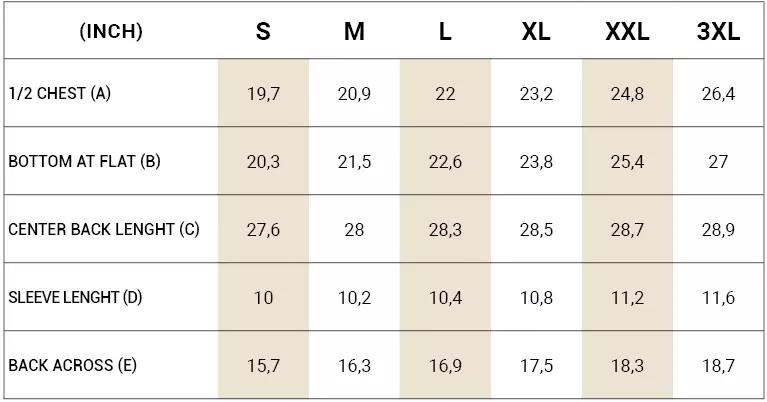 Conclusion
It is easy to measure a Polo shirt than measure pants, just you have to follow the steps. All you need to have is a measurement scale and measuring tape. Hope you got a clear idea of it.
Polo Shirt Measurement Guide with Size Chart