Different Types of Shipping Documents Required for Garments Export
Documents are mandatory for exporting garments to overseas countries. In the garments industry, the Commercial department and merchandising take care of these documents and submit the required authority for exporting garments. Any mistake is penalized here, and resubmission of documents adds a penalty. Here I present details about Different Types of Shipping Documents for Garments Export.
Documents that are usually sent by the exporter's bank to the importer's bank to deliver to importers against payment and/or acceptance are called export documents for garments export. Export documents must include evidence of the merchandise having been loaded onto a vessel. These documents are essential to clear customs and take delivery of imported merchandise.
List of Different Types of Shipping Documents for Garments Export
The Commercial invoice (CI)
Packing List
Certificate of Origin
Inspection certificate(IC)
Bill of Lading (B/L)
Bill of Exchange
Certificate of Insurance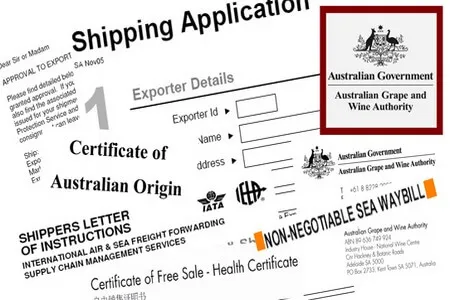 Types of Shipping Documents Required for Garments Export
There are different types of documents required to ship goods and negotiate export bills. Shipping document provides required information and instructions to all parties involved including the buyer, freight forwarder, customs, import broker, banks, carriers, etc. Shipping documents should be formatted duly to avoid any discrepancies as payments in international trade transactions are made only in documents but not in goods.
1. Commercial invoice (CI)
For garments export, it is a commercial invoice is a legal international trade transaction document issued by the vendor/seller/supplier (exporter) to the buyer (importer, customer) that serves as a contract and proof of sale between the parties. Unlike a bill of lading (BOL), the commercial invoice doesn't indicate the ownership of goods nor does it carry a title of the goods sold. Customs authorities of the concerned countries use commercial invoices to determine the true value of the merchandise when assessing duties. CI is an important garments export document. It is issued by the garments vendor/ seller for export clearance. It details the price(s), value, and quantity of the goods being sold.
2. Packing List
The packing details of every individual PO/ Style. An export packing list is a detailed document that states all of the sizes of garments and packaging details contained in each shipment. Shippers/exporters must create a compliant packing list document to be used by parties including freight forwarders, customs brokers, and other partners along the supply chain to correctly identify and handle the cargo. 
A Packing List provides the information needed for transportation purposes including details of all SKUs, invoices, buyer name, carton weight, and the consignee, country of origin, transport date, delivery destination, shipping and container marks, weight, and volume.
3. Certificate of Origin
A certificate of origin is one of the important shipping documents certifying that exported merchandise listed therein is wholly obtained, produced, manufactured, or processed in a particular Country. It is prepared by the exporter and may be subject to official certification by an authorized body. The certificate of origin contains the goods description, country of export and import, and declaration of the exporter. It is often submitted to a customs authority of the importing country to justify the product's eligibility for entry and/or its entitlement to preferential trade and tariff. There are two types of certificate of origin either non-preferential or preferential.
A non-preferential CO also known as "ordinary CO" certifies the origin of the goods sold, but is not eligible for any preferential treatment.
A preferential certificate shows that the merchandise qualifies for preferential treatment.
The Registered Exporter (REX) system is a self-certification scheme introduced by the European Union (EU) that facilitates the rules of origin under the Generalized System of Preferences (GSP) and replaced the issuance of certificates of origin by an authorized body. Under the system, a REX certificate of origin also called a 'statement of origin' is to be provided by the exporters themselves.
4. Inspection certificate(IC)
The final inspection report works as IC. The document certifies that the invoiced merchandise that is going to ship has been inspected and found in good condition immediately prior to shipment, verified by customer assigned QC team. An inspection certificate may be used as a required document under the letter of credit (LC) terms. Usually, buyers specify the detailed identity of the parties providing the certificate.
5. Bill of Lading (B/L)
A bill of lading is a legally negotiable instrument issued by a carrier acknowledging that specified goods have been received on board as cargo for transportation to a named place for delivery to the consignee who is usually identified. A Bill of lading (BOL) is one of the most important documents in the shipping process. Buyers usually require an original bill of lading as proof of ownership to take possession of the goods from the carrier.
6. Bill of Exchange
A Bill of exchange, also called draft is an unconditional written order addressed by one person (the drawer) to another (the drawee) requiring the person to whom it is addressed to pay on demand (a sight draft) or at a fixed or determinable future time (a time draft) a certain sum of money to a specified person (the payee), or to the bearer of the bill.
Drawer- The party that issues a bill of exchange; usually the seller or exporter.
Drawee – The recipient of the bill of exchange for payment or acceptances; usually the importer or importer's bank.
Payee- The party to whom the Bill is payable; usually the seller or his bank.
7. Certificate of Insurance
A certificate of insurance is a document used to provide information on specific insurance coverage. The certificate provides verification of the insurance and usually contains information on types and limits of coverage, insurance company, policy number, named insured, and the policies' effective periods.
Finally
Shipping documents are also know known as export documents in the garments industry. These all are mandatory important documents. We cannot ship out any garment from one country to another without these shipping documents.
Reference: apparelmerchandisinglearner.blogspot.com
Shipping Documents Required for Garment Export