Supplier Evaluation
Supplier evaluation is the way to judge suppliers from every aspect. It is a part of Vendor management for the supply chain process for the apparel industry and their business. An easy Supplier Evaluation Process increases the sourcing speed and makes a smooth supply chain system.
Periodical evaluation helps to know whether Vendors are on the right track. And the sourcing team track a vendor's performance and always keeps alternative option. Here we discussed some supplier evaluation criteria checklists: price, Sample Production Status, Sample Delivery & Quality, Payment Method/ Sample Charge, Development Ability, service, and other factors.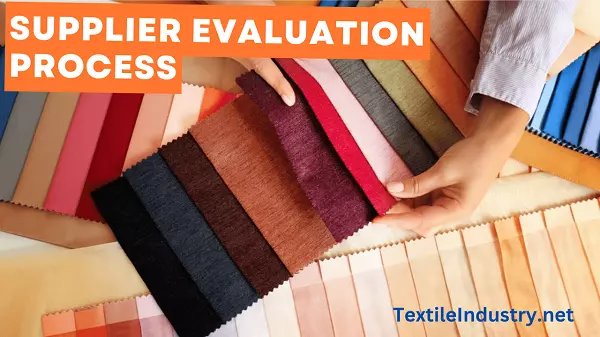 Key Factors Considered for Supplier Evaluation in Sourcing Process
Price
Sample Production Status
Sample Delivery & Quality
Payment Method/ Sample Charge
Development Ability
Service
Others
Price
The marking system is better for this selection. Product price (highest – 1 mark, lowest – 5 mark), Comparison between price and quality.
Sample Production Status
If you have a sample production plan & capacity control. Average sample production period (0-2 days: 5 mark/ 3-5 days: 4 mark/ 6-10 days: 3 mark/ 11-14 days: 2 mark/ 15-20 days: 1 mark/ 21 days or above 0 mark).
Sample Delivery & Quality
If sample delivery is reasonable, If sample delivery is on time of sample packing & info is clear If sample quality status If the supplier has self-quality control If the sample quality problem can solve in time. We can prioritize Quality over delivery.
Payment Method/ Sample Charge
Way to payment- Way to payment (ME 60 days-5 mark; ME 30-45 days-4 mark; COD or 30 days after prepayment-3 mark; T/T before payment-2 mark). Any free sample charge (Full free-5 mark; 1% free-4 mark; partial free or 0.5% free-3 mark; full payment-1 mark).
Development Ability
Self-development ability/ if have self-development. If willing to develop Hop Lun design, free mould charge/ development fee.
Service
Suppose the supplier can provide updated product info regularly, Effective communication from supplier contact/ technician. If work close between Sourcing department & supplier.
Others
If you have Okeotex (Yes:5 mark/ No:1 mark), If can provide an internal test report (Yes:5 mark/ No:1 mark). Influence on the supplier.
Final Thought
The supplier evaluation process is critical for the apparel industry's sourcing process. A robust supplier evaluation process can help identify suitable suppliers, ensure quality, and avoid production delays.
You may love to read: Fabric Sourcing Factors for Apparel Business
Supplier Evaluation Process for Sourcing in Apparel Industry