Quality Control inspection in Garments
Cutting, Sewing and packing are the processes to make garments. But here many defects produce during the garment manufacturing process. Those defects are arrested in garments quality inspection. Quality inspectors of the QC team involve in quality inspection processes. Garments are made to export to overseas countries. So, Quality control is the 1st priority in the garments industry, then the rest of the other things come. Here this article is about Quality Control inspection in Garments Industry. Hope this article would help you.
Quality control inspection is to check the raw materials( Trims and accessories, fabrics), marker layout, spreading, cutting, embroidery, sewing, wet processing(washing), printing, pressing, packing, finished goods, and other embellishments in the garments industry. All inspections occur in different stages of the garment manufacturing process. Not in one inspection point. While inspecting semi-finished goods and batches during work-in-process, records need to be kept on defects found for discussion and communication with the quality department superior.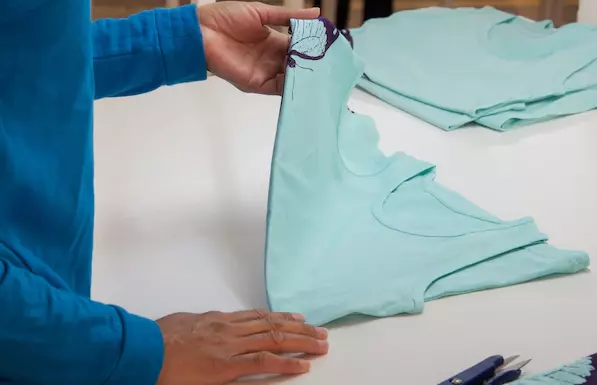 Steps of Garments Quality control inspection
Raw Material inspection
In-process inspection
Finished goods inspection
Raw Material Inspection
Here sampling plan, following AQL chart, is used at this stage since their incoming material inspection comes lot-wise. So the Raw material inspection is also called incoming inspection. Fabric, trims, and accessories come under raw material in the garments industry. Trims inspection and testing are visual, functional, home laundry, and some other tests defined by the respective customers.
In-process inspection
Cutting:- The number of defects found during a cutting, measurement, or visual inspection should be noted on the various In-Process reports. Formats are there for filling up. It is not the purpose of the In-Process inspection to try and measure the percent defective but to identify potential problems and report them to management. These In-Process reports will be the basis for data collection and evaluation. After cutting, perform visual and measurement (i.e., top to bottom ply, hard pattern to cut pieces), 3 measurements can be from a bundle and inspection of cut parts using the In-Process Visual Inspection Report (use the Fabric/Cutting Checklist and defective portion).
Sewing:
All fabric/components/trims/sewing thread/labels should be checked against the production, approved standards like a trim card and spec sheet, and must reflect the correct country of origin and fiber/component content in the care label.
Check to be sure that all components/trims/labels with BOM sheets are available so production schedules can be met.
Perform random checks in sewing lines/finishing. Verify factory is checking at least six pieces of each operator's semi-finished goods to check for workmanship defects. Record findings on the appropriate In-process inspection report.
Check hand/color against approved standards. If standards are not available, send the merchandiser/production representative examples of fabric colors and range of shades.
Measure the placement and size of pattern pieces against the specification sheet.
Check seam construction, thread color, and size against the specification sheet as of the workmanship inspection.
Check that all small parts are securely attached to garments. Record and indicate any problems in the space provided in the In-Process Visual Inspection Worksheet
Discuss the problems found and recommend solutions to factory management.
If the factory cannot correct the problem, the QC manager/merchandiser/production representative should be contacted for corrective action.
If questions regarding construction, measurements, fabric standard, color, etc. arise, the Quality manager/merchandiser/production representative should be contacted for answers.
All measurement points listed in the measurement box of the specification sheet are to be measured on at At least one product of each size and color during the In-Process inspection (i.e. on unwashed or rigid garments). This is to be done using pattern yield measurements, which are to be provided by the Vendor. Any discrepancies are to be noted on the In-Process Visual Inspection Report and brought to the attention of the Vendor and merchandiser/production representative.
Finishing:- Here is the first measure verification with the standard or specification. All hangtags/ticketing/ stickers are placed in the correct position, and the attached materials are correct. No crease mark after pressing, catch in the QC inspection. Packing as per customer requirement and number of garments inside of carton to the ensured during the quality inspection. Product shade is also a very important quality inspection checkpoint here. In finishing, the QC team checks the whole garment once again as a part of the Quality Control inspection before packing. Though the garments are being checked after sewing.
Finished Goods Inspection
Finished goods are ready goods for shipping out to customers. The garments industry does finished goods inspections to check whether the goods are able to qualify for customer requirements or not. And then customer QC does the final inspection to declare whether the inspection certificate mentions whether pass or fails. Pass goods ship out to customer destination. Fails lot may rework.
Finally, hope you got a good idea of Quality Control inspection in the Garments Industry from this content.
Quality Control inspection in Garments Industry