Clothing Warehouse Storage and WMS in Fashion Industry
Nowadays, people are very much aware of fashion and color and in the last 4/5 years, the fashion industry has grown up rapidly. Fashion industries sell products both online and offline as there is huge business going on. So Warehouse is always busy receiving goods, maintaining stock in an organized way, and distributing goods from it; for these work purposes, there should have a good tracking and controlling system in the warehouse. I present Warehouse Management Systems (WMS) in the Fashion industry, types of WMS, clothing warehouse storage, Fashion warehouse software list, and so on.
WMS in Fashion Industry
Warehouse Management System -WMS can be defined as a database-based computer application system used to improve warehouse efficiency in Fashion Industry. WMS in Fashion helps in maintaining the accuracy of inventory data by recording every transaction in the warehouse. The system helps in regulating warehouse activities on a day-to-day basis. Activities in the supply chain such as stock receiving, storing, and maintaining out-of-stock orders are the key chores of WMS. WMS aims at controlling the movement and storage of inventory in a warehouse and process transactions related to receiving, selecting, taking, and shipping inventory in a warehouse.
The system is developed to be more efficient than a manual system in improving efficiency and leading to optimal order fulfillment. The system assists in recording and processing data, increasing data security and data accuracy. This system can also be a medium of exchanging information between admins, users, and warehouses if there is an update in the warehouse stock.
WMS usually uses Auto ID Data Capture (AIDC) technology, such as barcode scanners, mobile computers, wireless LANs (Local Area Networks), and potentially Radio-frequency identification (RFID) to efficiently monitor the flow of products. Once data has been collected, it is synchronized into a central database which can further be used as reports.
Which System has the Primary purpose of controlling the movement and storage of materials within a warehouse?
Answer: WMS- Warehouse Management System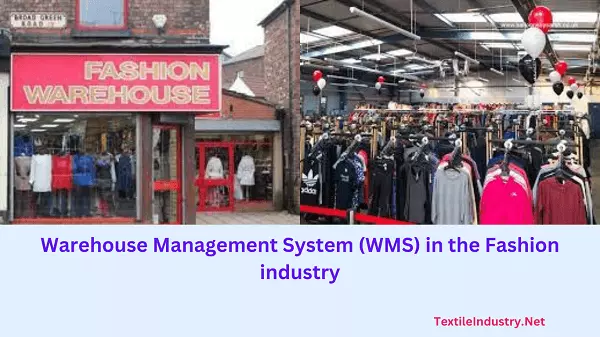 Types of Warehouse Management Systems (WMS)
Warehouse management systems are of multiple types, typically depending on the size and nature of the organization. Based on warehouse control systems, the literature distinguishes three types of warehouse management systems:
– Basic WMS – Is apt to support stock and location control only mainly used to register information. Storing and packing instructions can be created by the system and possibly displayed. The warehouse management information is simple and focuses on throughput.
– Advanced WMS – Has higher functionality than the basic WMS. An advanced WMS can plan activities and resources to synchronize the flow of goods in the warehouse. The WMS focuses on throughput, stock, and capacity analysis.
– Complex WMS – A complex WMS is more optimized. Product information is available as per the location helping in tracking and tracing its destination. A complex system offers additional functionality like transportation, dock door, and value-added logistics planning which helps to optimize the warehouse operations as a whole.
Warehouse management systems can be stand-alone systems or modules of an ERP (Enterprise Resource Planning) system or supply chain execution suite or a cloud-based WMS. The primary purpose of a WMS is to control the movement and storage of materials within a warehouse. The WMS can be drafted as paper-based, RF/wireless-based, or a combination of both.
Types of Warehouse Management Systems WMS in Fashion
1) Standalone warehouse management: Standalone warehouse management systems can help monitor and control supply chain flow. Operational features include Receiving, Put-away, Replenishment, Expiration date tracking, Cycle counting, Picking, Slotting, Packing, Auditing, and shipping, Expiration date tracking. Standalone WMS does not feature broader supply chain functions but does contain important warehouse operations functions. The WMS is focused on reducing manual entries to reduce errors.
2) WMS module in supply chain management software: An integrated supply chain warehouse management software system controls all the activities required to create and deliver a product, including inventory management, transportation, and logistics. A WMS module focuses on warehouse operations as part of a larger system.
3) WMS module within an ERP System: The WMS module within the ERP system is a great way of automating operations.
4) WMS Cloud-based: The system is connected to the cloud base system which makes it easy to access and operate.
Principles of Warehouse Management Systems:
– FIFO (first in first out): This means that the goods or material that first enters the warehouse must be the first to exit.
– LIFO (Last in First Out): This Means items that were the last time entered must first come out.
–     FEFO (First Expired First Out): This means the fastest-to-be-expired items must first come out.
Importance of Warehouse Management System
The warehouse management system is the main key to warehouse supply, without the system finished product cannot be controlled.
1. Improved Process: It is important to choose the correct WMS for an optimized result. This means finding the right process that fits the company.
2. Effective Labor Allocation: The system helps in allocating the right labor and size storage for apt material handling. This saves time, effort, and resources in the warehouse.
3. Improves workplace: A WMS helps provide structure in the workplace. A well-built WMS helps in efficient task allocation, autonomy within their roles, and better accuracy in their work.
4. Enhanced Supplier and Customer Relations: An efficiently run warehouse helps reduce delivery lead times and order accuracy errors. This means more customers are satisfied with their orders.
5. Controlled Operational Costs: The system can help in reducing date-restricted stock in the warehouse, in turn reducing waste by identifying which units need to be picked first.
6. Sufficient Inventory: Helps maintain the inventory of the goods, this can help in tracking SKU, leading towards lean operation and eliminating waste.
7. ERP Integration: ERP integration helps in managing financial, HR, demand planning to product tracking. This also helps in accurate order delivery, reducing logistical issues and warehouse cluttering.
8. Better Security and Safety: A modern WMS system helps audit the workplace and trace each movement in the warehouse leading to a secure warehouse.
9. Transparency and Visibility: The system helps audit real-time SKUs, which can lead to reduced lead time and minimize the cost of holding excess warehouse inventory.
Fashion Warehouse Software
Here are some fashion warehouse software options that are known for their capabilities in inventory management, order processing, and supply chain optimization: Fishbowl, Zoho Inventory, TradeGecko, ShipHero, Brightpearl, WMS360, Stitch Labs, SkuVault, Orderhive, Infor CloudSuite WMS, Blue Yonder (formerly JDA Software), Manhattan Associates, JDA Warehouse Management, etc.
Warehouse Management System (WMS) in Fashion industry