Fashion Forecasting: Types of Fashion Forecasting, Importances, Steps, How to Do It and Fashion Forecasting 2023
Have you ever predicted what will come next as fashion style? Well, if you do that then you are forecasting the fashion. Fashion sums up with colour, fabric, design, detailing and many more. When we predict what would be the fashion trend, which cloth will be used to make up the dress, and which fabric will be used to create the dress then this prediction is called fashion forecasting. Which type of clothing will be preferable in the upcoming season, which design will be best for the next couple of weeks, and which fabric will be comfortable for the upcoming time is discussed, measured and predicted in fashion forecasting. For example, before the winter, all the textile companies focus on thick clothing rather than comfortable one. All of them try to show new sweaters, jackets, windbreakers etc. This is because, in the upcoming season, the demand for this product will increase.
Types of Fashion Forecasting
There are two types of fashion forecasting.
Short-time fashion forecasting
Long-term fashion forecasting
1. Short-time fashion forecasting
Short term forecasting refers to when the prediction is for a short period of time like one or two years. Here the fashion trends are made only by forecasting the weather, calculating and observing the newest trend, predicting the design pattern etc.
2. Long Term Fashion Forecasting
On the contrary, Long-term fashion forecasting means when prediction is done for a long time. Here the time could be up to 5 years. Political, social, and economic issues are discussed and analysed while predicting the design or fashion trend.
How to do fashion forecasting
To do fashion forecasting, we should follow some steps before. These are:
Gather knowledge from prior experience: Past analysis should be done before entering into new fashion forecasting. By past experience, we could know more about what kind of products or dresses come in trend in which season. For example in the summer season, colourful floral-printed summer clothes are always on top. People give comfort to the higher priority. So while making dresses before the summer season, one should keep in mind that comfortable clothes should be the highest priority. Colourful clothes, comfortable sewing, prints, and stripes should be the main focus. Because from the past it has become a very common trend for people to choose this kind of clothing over others.
Doing research on past fashion trends: While predicting anything, exploring past trends will be the most important thing to do. By researching or analyzing the trends, one can get a view of the fashion trends which should be followed in upcoming years and which not, which would be in demand and which not. So by brief analysis one can have an idea of how to shape the following fashion trend, how to bring new designs, and how to launch new items.
Reason analyses: By analyzing the reasons why the previous trend was diminishing, and what the mistakes of the previous trend are, one can have an idea of what should they avoid while making new fashion trends. Also by analyzing the reasons, they could learn from their mistake and keep that in mind while making new fashion trends.
Monitor the process: The process should be monitored especially for examining the slight changes in the forecast. You should keep in mind how the new fashion is changing. No prior ideas should be portrayed directly in the upcoming trends, otherwise, it wouldn't be a new fashion trend.
Develop the future impact: Before launching the new one, a brief analysis should be done of how it would impact the future. Will it be successful or unsuccessful? How people will react to the trend? All these will create an idea of how the forecasting has gone.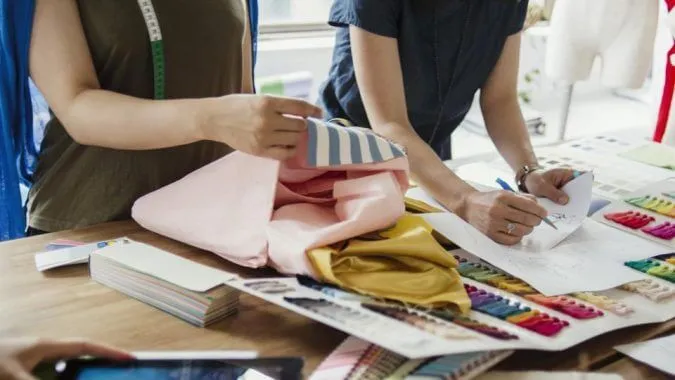 Steps for fashion forecasting
Before doing the forecasting, some steps should be followed:
1. Trend forecasting business
Fashion forecasting has historically been dominated by Paris-based French businesses. Numerous other specialised forecasters have formed, each specialising in a particular product or service, albeit many of the major ones are still based in Paris and have satellite offices throughout the globe. We can get an idea of the upcoming trends and fashion styles by their runway because they officially show up the new fashion trends on them. Attending runway events and seeing prospective trends that may be imitated at lesser costs is only one aspect of forecasting, though it does play a role. It is a process that includes changes in fashion and colour trends, way of life and purchasing trends, and other commercial practices. What seems to be almost random activity is actually a negotiation process between the fashion business and the consumer, as well as between the numerous supply side chain elements.
2. Study on the consumer demand
Consumers' preferences for products may be directly questioned by manufacturers and merchants. To identify preferences for particular apparel or accessories, colours or sizes, for example, or products to suit particular customer interests, consumer responses are collated and tallied.
For manufacturers and retailers, publication and market research organisations conduct surveys by phone or mail. These polls ask about finances, lifestyle, fashion preferences, and purchasing patterns. Typically, the market research company chooses which customers to meet with manufacturers or merchants. Simply asking customers what they would want to buy, what styles they like that are currently available, and what products they desire but cannot locate might help researchers gather information during informal in-store interviews.
3. Be specified about the colour
Fashion and colour, are two sides of a coin. One affects another and thus affects the people's interest. Colour forecasting is driven by the desire to increase sales. Customers are drawn to a product by colour because it captures their interest and elicits an emotional response. Changing the colour of a product creates the impression of something new even while the underlying product remains the same. Colour specialists advise businesses on the best colour narrative to use when marketing their products. Some consultants only offer colour-related advice. Some companies incorporate colour forecasting into their whole product development process. Some large businesses have divisions that are responsible for establishing colour guidelines for numerous lines. Experts are brought together by professional colour organisations to work on forecasts for sectors including women's, men's, children's, and residential and non-residential interiors.
4. Clothing selection
A specific functional necessity is frequently the catalyst for the creation of a brand-new product, but benefits provided by a new fabric are frequently the driving force. Expert forecasters argue that technology is altering the variety of products, as evidenced by the benefits that designers may incorporate into clothing products through the materials used in construction great attention should be given to the fabric because people nowadays give importance to fabric most. Whenever you are trying to change something in your manufacture, you have to keep in mind which kind of fabrics are now liked by the people. Many people like the fabric of what they have seen in celebrities and some choose the fabric by season and based on comfort. So if you could attach them together you might grow a penny.
5. Lessons from fashion shows:
The type of the show influences the visitors' demographics. A variety of people, including fabric makers, some retail shoppers, and designers, will attend a yarn expo. As the product on the show has a stronger relevance to clothing design, the fabric exhibition plays a more balanced role with a greater emphasis on sales of the fabric, but with more retail designers and buyers in attendance. Clothing trade fairs, high-profile Ready-to-Wear Designer displays like London Fashion Week, and exclusive Couture presentations are all part of the far more varied world of apparel design exhibits. Following the fabric exhibits in this series, speciality product trade shows are held. These programmes are divided into categories like "men's wear" or "women's wear," as well as child wear too. Distinct ranges allow the manufacturers to draw the conclusion of what people like or what people engrave into more.
6. Creativity, innovation and new forecasting
The processes of fashion transformation are at work in the background while attention is focused on the most daring and exciting runway looks, developing patterns that are well-known to the most seasoned observers of fashion. When a new innovation appears on the scene, people ponder adopting it. The combined impact of those choices can be observed on the street and in sales. The innovation in fashion could be the creation of a new fibre or finish.
7. The final finishing
The 'Fashion style' for the season is the end result of a development process that combines the advanced viewpoints of forecasters, designers, buyers, and ready-to-wear displays with perspectives from textile and product trade exhibits. The final image develops through the combination of multiple layers, much like in collage. These exhibitions influence some last-minute high-street fashion purchases, but their main influence is on reflecting the final opinions on trends close to the season. Importantly, the media's coverage of the events plays a significant role in the process of developing trends since it draws attention to the looks that fashion editors predict will be popular in the upcoming season. Such "authoritative" media coverage that highlights elements of fashion, such as the "must-haves," often drags people to choose their items from there.
Importance of fashion forecasting
A key component of the fashion industry, fashion forecasting has a significant impact on trends, customer preferences, and the entire fashion ecosystem.
The process of projecting impending fashion trends, styles, colours, and customer preferences is known as fashion forecasting. Data analysis, market research, cultural understanding, and creative intuition are all part of this multidimensional field. Making wise decisions about their products, marketing plans, and business operations is facilitated by this predictive research, which benefits industry stakeholders such as designers, retailers, manufacturers, and marketers.
Consumer-Centric Approach: In the always-changing world of fashion, it is critical to comprehend consumer preferences. Businesses may keep up with changing demographics and consumer trends by using fashion forecasting. Companies can efficiently modify their services to satisfy customers' desires by anticipating what they would want.
Economic Contribution: The fashion sector makes a sizable contribution to the world's economy. Businesses may improve supply chain efficiency, eliminate waste, and optimise production processes with the aid of accurate fashion forecasting. In turn, this promotes the industry's economic growth and sustainability.
Reduced Risk: Creating a new clothing line is an expensive and risky endeavour. By giving insights into which designs and styles are likely to be popular with customers, fashion forecasting helps to reduce this risk. This lessens the possibility of creating excess inventory that can result in financial losses if it remains unsold.
Competitive Advantage: Keeping up with trends is essential in the fiercely competitive fashion industry. By enabling brands to be early adopters of new trends, fashion forecasting gives them an advantage over their competitors. establishing trends rather than following them.
Make decisions swiftly: Fashion forecasting is used by designers to make educated decisions about the visual components of their collections. Designers can produce items that fit the zeitgeist by anticipating color schemes, fabric preferences, and silhouettes.
Sustainability: There is growing demand in the fashion industry to embrace sustainable practices. By spotting long-lasting trends and supporting the creation of classic, durable fashion goods rather than disposable fashion items, fashion forecasting can aid sustainability efforts.
Effective Inventory Management: Managing inventory effectively is a constant problem for producers and retailers. By projecting which items will be in great demand, fashion forecasting helps with inventory planning and enables businesses to deploy resources effectively.
Prediction quality: Understanding the present and future state of the fashion industry is essential for developing effective marketing and branding strategies.
Globalisation: Fashion trends frequently cross national boundaries in today's connected world. In order to ensure that their products have a broad international appeal, firms can react to changing customer preferences with the aid of fashion forecasting.
Data analysis: Although it requires data and analysis, fashion forecasting also fosters creativity. Forecasted trends serve as a source of inspiration for designers and artists, who combine their creative vision with consumer information to develop cutting-edge and enticing fashion collections.
Seasonal Adaptation: The fashion industry follows a seasonal cycle. By using forecasting, businesses may foresee seasonal swings in consumer behaviour and be well-prepared for fluctuating demand throughout the year.
Retail Strategy: To decide which products to stock on their shelves, retailers rely on fashion forecasting. They may create assortments that appeal to their target market with the support of accurate predictions, which improves the buying experience.
Fashion forecasting 2023
Some new fashion trends will be on top in the whole of 2023. The fashion trends are given below:
Asymmetrical dresses
Asymmetrical silhouettes are a break from conventional and predictable fashion, adding excitement and inventiveness to the design of apparel. This avant-garde trend subverts the concepts of balance and symmetry in clothing with its irregular lines, variable hem lengths, and unstable proportions.
The dynamic movement that asymmetrical silhouettes add to an ensemble is one of their primary characteristics. These asymmetrical details, such as an off-centre slit in a skirt or a neckline that is draped diagonally on a shirt, convey motion and vitality. This movement can catch the attention and create a striking style by adding a sense of surprise and interest to an outfit. Asymmetrical silhouettes also give room for creativity and experimentation. Both designers and wearers are free to experiment with proportions, pair different items together, and design distinctive outfits that express their personal sense of style. This adaptability appeals in a world where fashion is increasingly viewed as a means of individual expression.
Asymmetry provides a visual contrast that can be intentionally employed to divert attention away from certain body parts while emphasising others. For instance, a dress that is asymmetrical and has a high-low hem can show off your shapely legs while covering your back. This makes it a well-liked option for people who want to strike a balance between humility and a dash of boldness.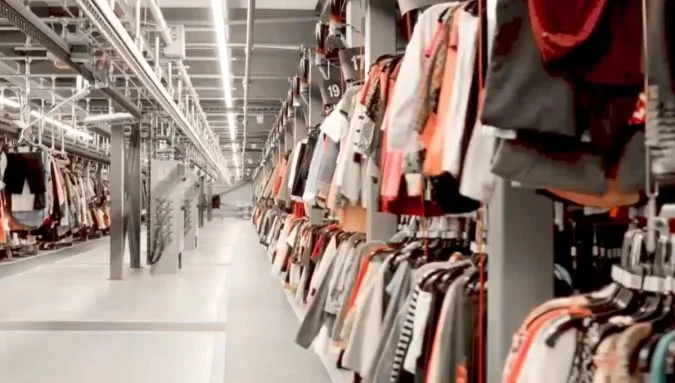 Gothic fashion:
After the launch of the popular series Wednesday, gothic style is on the cherry on top. Gothic fashion in 2023 will still be influenced by the gloomy, romantic style that has long characterised the subculture. The following are some essential components and fashions to look out for in Gothic attire this year:
Victorian Influence: Victorian-style characteristics like high necklines, lace trim, and long sleeves are found in many Gothic costumes. A compelling appearance is produced by the blending of Gothic darkness and Victorian grace.
Rich Fabrics: Velvet, lace, and satin continue to be popular fabric options, giving Gothic costumes an opulent and tactile appeal. These materials frequently come in dark, sombre hues like deep crimson, black, or purple. Gothic clothing continues to be dominated by corsets, which draw attention to the waist and give the wearer an hourglass figure.
Mesh & Sheer: Dresses with sheer or mesh panels give Gothic clothing a seductive and subtly edgy touch while allowing for a variety of textures and layers.
Gothic Motifs: Whether it is through prints, embroidery, or accessories, iconic Gothic motifs like crosses, bats, spiders, and skulls are included in clothing designs.
Floor-Length Gowns: Many Gothic dresses are created as floor-length gowns, which enhance the style with drama and a dash of elegance. These gowns frequently have voluminous skirts and occasionally eye-catching trains.
Accessories are crucial to completing the Gothic aesthetic. Gothic dresses are frequently accessorised with chokers, fingerless gloves, fishnet stockings, and clunky boots for extra flair.
Typography dresses
Typography dresses are now used as a platform for social commentary and self-expression in 2023. These costumes are being used by designers and fashion aficionados alike to make provocative statements about everything from social justice problems to political opinions. People can actually wear their ideals and opinions on their sleeves because of the prominent placement of phrases, statements, and slogans on these clothes. Customization will be a key component of typographic dresses in 2023. Numerous companies sell gowns with personalised typography, allowing buyers to select the text, font, and colour combinations to produce a genuinely one-of-a-kind work of wearable art. Because they offer such a high degree of customization, typographic gowns are a popular option for special occasions like weddings, where the bride and bridesmaids can wear dresses embroidered with poignant words.
Casual clothing
Casual dresses have developed further in 2023, representing the dynamic blending of convenience, fashion, and sustainability. These adaptable outfits serve as a symbol of how the fashion industry is evolving due to the rising demand for stylish yet practical apparel. In the design of casual clothing, comfort still comes first. Wearers can feel comfortable in their clothes all day long because of the popularity of soft, breathable textiles like organic cotton, bamboo, and Tinsel. The predominant silhouettes are loose-fitting ones that promote airflow and freedom of movement, such as giant T-shirt dresses and flowy maxi dresses.
Casual fashion now places a strong emphasis on sustainability. Environmentally friendly products and moral production practices are increasingly valued by consumers. Brands are utilising recycled materials more frequently, utilising less energy and water, and embracing circular fashion ideas. The versatility of casual dresses in 2023 is another characteristic. With just a change of accessories, versatile designs can easily go from daytime errands to night-time outings. The popularity of casual dresses that achieve the ideal mix of comfort and professionalism has grown alongside the expansion of remote work and hybrid schedules, enabling people to keep up a presentable appearance while participating in virtual meetings or working from home. In addition to tie-dye, floral themes, and geometric patterns, prints and patterns are bolder and more diverse than ever. The use of colour may convey a variety of emotions, from earthy tones that are in tune with nature to bold, individualistic hues.
This is the possible forecast for 2023. Other fashion trends might appear after the summer season which will basically give attention to fabric types. But by analysing fashion forecasting, we can keep up with the ongoing trend and it will attract sellers too.
Conclusion
That's the end of comprehensive writing. Here we cover types, steps and the importance of forecasting.
Fashion Forecasting: Types, Steps, Importances, How to Do It